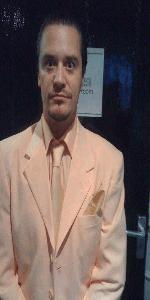 User
Reviews 41
Approval 97%
Soundoffs 116
News Articles 12
Band Edits + Tags 43
Album Edits 52
Album Ratings 641
Objectivity 78%
Last Active 09-06-17 10:41 pm
Joined 04-03-13
Forum Posts
155
Review Comments 8,401
Best Album Debate - Slayer

These three albums are considered to be Slayer's best by popular opinion. However, which album out of these three do you think earns the "best Slayer album" title?
1
Slayer


Reign In Blood



Reign In Blood is said to be the album that truly began Slayer's reign on the thrash
metal kingdom. Also, it is undeniably one of the most influential metal albums of all
time. But after all these years, is Reign In Blood still the best?
2
Slayer


South of Heaven



After the release of Reign In Blood, Slayer slowed down their sound for their next
release, South of Heaven. Although it was received rather poorly at the time of its
release, it has since gone down in metal history as one of the most important
Slayer albums of all time.
3
Slayer


Seasons In the Abyss



Combining the best elements from Reign In Blood and South of Heaven, this album
has become a fan favorite ever since its release. The last of the "classic" Slayer
albums, Seasons In the Abyss marked the departure of founding member and
drummer Dave Lombardo.