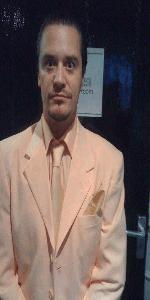 User
Reviews 41
Approval 97%
Soundoffs 116
News Articles 12
Band Edits + Tags 43
Album Edits 52
Album Ratings 641
Objectivity 78%
Last Active 09-06-17 10:41 pm
Joined 04-03-13
Forum Posts
155
Review Comments 8,401
Best Album Debate - Iron Maiden

Popular opinion is that these three Iron Maiden albums are often considered to be the best. Out of the three, which one do you thin qualifies to be their best?
1
Iron Maiden


The Number of the Beast



The album that launched Iron Maiden into the mainstream and skyrocketed their career. However,
does that mean this the best?
2
Iron Maiden


Powerslave



The most mainstream Iron Maiden album of their early years, Powerslave furthered Maiden's
ascension into Heavy Metal history. This seems to be Sputnik's favorite album by them, but what do
you think?
3
Iron Maiden


Seventh Son of a Seventh Son



Often considered to be the last "great" album by Iron Maiden, Seventh Son was arguably the most
fine-tuned and progressive of Maiden's offerings.