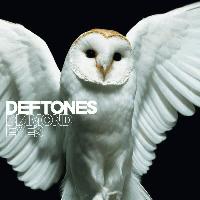 User
Soundoffs 6
Album Ratings 418
Objectivity 63%
Last Active 02-27-13 3:42 pm
Joined 02-27-13
Forum Posts
0
Review Comments 138
My Favorite Bands Of All Time

This is a list with 25 of my favorite bands of all time. In the description, I'll mention my favorite song(s) by the band.
1
Black Sabbath

Heaven And Hell, Paranoid, Iron Man, Sabbath Bloody Sabbath, Snowblind, The Wizard.
2
Metallica

Master Of Puppets, Orion, Battery, One, Fade To Black, Enter Sandman, The Day That Never Comes, For Whom The Bell Tolls.
3
Megadeth

Rust In Peace...Polaris, Holy Wars...The Punishment Due, Hangar 18, Tornado Of Souls, Symphony Of Destruction,
4
Anthrax

Caught In A Mosh, Indians, One World, A Skeleton In The Closet, Among The Living, Antisocial.
5
Queen

Bohemian Rhapsody, Bicycle Race, We Are The Champions, We Will Rock You, Somebody To Love, Don't Stop Me Now, Another One Bites The Dust, Get Down, Make Love.
6
Led Zeppelin

Rock And Roll, Black Dog, Stairway To Heaven, Since I've Been Loving You, Dazed And Confused, Kashmir, Houses Of The Holy, Heartbreaker, Ramble On, Whole Lotta Love, Achilles Last Stand.
7
The Beatles

Yesterday, Come Toguether, Let It Be, Hey Jude, Help!, While My Guitar Gently Wheeps, Something, Twist And Shout, Strawberry Fields Forever.
8
The Rolling Stones

Paint It Black, (I Can't Get No) Satisfaction, Sympathy For The Devil, Angie, Jumpin' Jack Flash.
9
The Who

Baba O'Riley, Who Are You, My Generation, Won't Get Fooled Again, Behind Blue Eyes.
10
Pink Floyd

The Dark Side Of The Moon (all songs of that album), Animals (all songs on that album), Another Brick In The Wall, Wish You Were Here.
11
Pearl Jam

Even Flow, Black, Alive, Jeremy, Yellow Ledbetter, Betterman, Rearview Mirror, Immortality.
12
Soundgarden

Black Hole Sun, Spoonman, The Day I Tried To Live, Jesus Christ Pose.
13
Alice In Chains

No Excuses, Rooster, Angry Chair, Man In The Box.
14
Judas Priest

Sad Wings Of Destiny (all songs of that album), Painkiller, Night Crawler, Breaking The Law, Beyond The Realms Of Death, Electric Eye.
15
Iron Maiden

Fear Of The Dark, Run To The Hills, The Trooper, Powerslave, Hallowed Be Thy Name, The Number Of The Beast, Rime Of The Ancient Mariner, The Wicker Man, The Talisman.
16
Tool

Forty Six & 2, Jimmy, Third Eye, Aenema, Lateralus, Parabola, Schism, Wings For Marie (I and II), Stinkfist, Sober, Prison Sex, Reflection, The Grudge.
17
Pantera

Cowboys From Hell, Mouth For War, Fucking Hostile, Cemetery Gates, Walk, 5 Minutes Alone.
18
Deftones

Digital Bath, Change (In The House Of Flies), Leathers, Minerva, Be Quiet And Drive (Far Away), My Own Summer (Shove It), Diamond Eyes, Sextape.
19
Rage Against The Machine

Bombtrack, Killing In The Name, Wake Up, Know Your Enemy, Bulls On Parade, Guerilla Radio, Sleep Now In The Fire, Born Of A Broken Man.
20
Guns n' Roses

Sweet Child O'Mine, Don't Cry, Estranged, Since I Don't Have You, Nightrain, Paradise City, Welcome To The Jungle, Patience, Knockin' On Heaven's Door.
21
AC/DC

Back In Black, Highway To Hell, Thunderstruck, You Shook Me All Night Long, Money Talks, Rock n' Roll Train, For Those About To Rock, Dirty Deeds Done Dirt Cheap, T.N.T.
22
Opeth

BeNighted, Blackwater Park, Burden, Ghost Of Perdition, The Moor, The Leper Affinity, Bleak.
23
Radiohead

Creep, Just, High And Dry, Lotus Flower, Paranoid Android, No Surprises, Karma Police, Reckoner, Kid A.
24
Dio

Holy Diver, Rainbow In The Dark, The Last In Line, Don't Talk To Strangers, Between Two Hearts, Caught In The Middle, Rock n' Roll Children.
25
Deep Purple

Smoke On The Water, Highway Star, Child In Time, Burn, Soldier Of Fortune, Knocking At Your Backdoor.