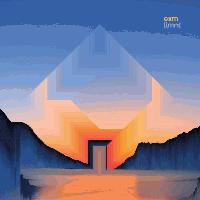 Emeritus
Reviews 197
Approval 96%
Soundoffs 75
News Articles 417
Band Edits + Tags 559
Album Edits 568
Album Ratings 405
Objectivity 84%
Last Active 11-16-17 1:29 pm
Joined 05-14-09
Forum Posts
254
Review Comments 6,135
Rec Me Some Threads

Alright, I'm looking for the most notable sputnik threads worth rreading through/wasting time on, rwhether they're funny, rcontroversial, or significant idk. Also, hi!
1
Brendan Benson


Lapalco



Benson Makes some of the best power pop ever - listen to "Tiny Spark".
Thread: Waior's review for that metalcore band in circa Sept. 2009 that made Sputnik lose its shit and
condemn him to hell.
2
Bon Iver


Bon Iver, Bon Iver



My undoing, this.
Thread: Sum 41 fans coming at me screaming bloody murder for my review of said album.
3
Andrew Bird


Break It Yourself



Bird rules.
Thread: Always enjoyed most Green Day threads cira 2005 and 2006 when Adam Downer was THE AUTHORITY
on the band.
4
Funeral For A Friend


Hours



"I'm sick and tired of always being the good guy."
Thread: MJ.
5
dEUS


The Ideal Crash



Maybe best esoteric alt rock album circa ever?
Thread: A Mastodon guitar solo and acad's classic cover.