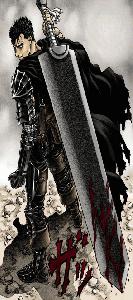 User
Reviews 8
Approval 75%
Soundoffs 25
News Articles 1
Band Edits + Tags 34
Album Edits 84
Album Ratings 1642
Objectivity 61%
Last Active 05-12-16 1:35 am
Joined 11-03-07
Forum Posts
1,166
Review Comments 4,464
Top 10 Hip Hop Songs Of All Time

Out of all the lists that I have ever done, this one has proven to be the most difficult to write. Music in general is very subjective but when trying to make a list like this, I tried to look at three aspects of what not only makes a good Hip Hop song, but what makes one that can stand the test of time. These included influence, creativity, and overall entertainment value. People will without a doubt disagree with this list but one thing that will be hard to argue, is the impact that each of the songs has done for Hip Hop music and culture.
1
Grandmaster Flash And The Furious Five
The Message

Hip Hop music, no scratch that, music overall can be looked at as expression. Whether it is from the soul or from the greedy mind, music can impact many people?s lives. We live in a day and age where so much music is being exposed commercially and independently that when it all comes down to it, only some can stand the test of time. The Message is one of those rare songs to ever achieve in this. Sure the old school flow may not be as appealing as it once was to some but the subject matter and the beat, define timelessness. Before The Message was ever released, Hip Hop music was viewed as a novelty act to some. It wasn?t taken as seriously as other genres because the only mentality that a lot of it had was to party and to have a good time. The irony in that is that all of today?s mainstream Hip Hop music (or to some who like to refer it as Hip Pop) has this same aim. The Message took what was great about Hip Hop music, banging beats and catchy rhymes, and turned it into something that not only changed Hip Hop forever, but the face of music as a whole. This can be supported with the fact that in 2007, Grandmaster Flash And The Furious Five were the first Hip Hop group ever to be inducted into the Rock And Roll Hall of Fame. People questioned this move because the group wasn?t what people would define as Rock And Roll but when thought out, it makes perfect sense because whether people like to admit it or not, this shows that Hip Hop music has made even an impact in Rock And Roll. The song expresses the struggles of the ghetto, detailing hard times and commentating how some live their life to the end. The music is futuristic and sounds like it would never strike a match with the serious topic that it presents but oddly enough, it succeeds with effortless precision. It?s sad to see that Grandmaster Flash And The Furious Five have never come close in topping off this undeniable classic but do they really have to? The Message has stood the test of time to the point that the geniuses that were responsible for this song, never needed to pick the pen and pad up again. Some music can be passive, some can be entertaining, but only few will be important everlasting gems. Whether people like it or not, The Message deserves all the praise that it gets because without it, Hip Hop as we know it would probably be dead today.
2
Public Enemy
Fight The Power

Released in the summer of 1989, music as some knew it would never be the same again. Chuck D and Flavor Flav were at the top of their forms when Fight the Power was unleashed to the mainstream. Featuring an energy that is rarely seen in music today, the song cried out for a revolution and in ways, it received it. With its unapologetic lyrical aggression and a thumping beat that was a benchmark in music in itself (sampling James Brown to Afrikka Bambaataa), the song was so anti-commercial for its time and yet, it received high recognition and praise while following the footsteps of no one. Even when the song was repeatedly played in Spike Lee?s classic Do the Right Thing, the movie never succeeded in damaging its impact but instead, raised it. When this song is played whether it is through the radio (which would be a miracle in it today?s age) or through the headphones of a music junkie who is trying to seek truth, the relevance of Fight the Power will never deteriorate from its musical quality to the anger and courage that everyone living and breathing strives to have when expressing their knowledge and soul.
3
The Sugarhill Gang
Rapper's Delight

As critically acclaimed as this benchmark of a song was, I never thought it was as good as so many people claim it to be. After finding out that the original version was much longer than I previously thought (clocking in at a whopping 14 minutes), it is truly understandable why it has been praised as much as it has. When Hip Hop was first known, it was not taken seriously as some take it today. The mood itself was mostly party centric with rhymes that weren?t with any sort of message except to shake that booty. To this day the song is still a very fun listen from the funky Good Times sample to some of the funniest rhymes to ever be laid on wax. Rapper?s Delight is truly a delight to the ears and was a necessary puzzle piece to making Hip Hop a recognized form of music.
4
NWA
Fuck Tha Police

It?s true that there was already other emcees rapping about the struggles of the ghetto even before NWA existed but with Fuck Tha Police, it was not only another story told from another point of view that made it memorable, it was how it was told. True aggression in Hip Hop was heard of but was not as neck-hair rising as NWA?s classic. Ice Cube?s in-your-face first verse alone caused controversy on such a level that it even made FBI agents shiver in fear. To this day, it?s hard to come by a song that is as hard and political as Fuck Tha Police was and that in itself should prove its legendary relevance.
5
Run DMC
Rock Box

Probably expecting Aerosmith?s cover of Walk This Way? Although that song is influential in its own right, it just wasn?t as amazing as some of Run DMC?s other work. Case and point: Rock Box. From its amazing guitar craftsmanship to its shit-talking raps that laid even more of a foundation that Hip Hop was here to stay, Rock Box made it official that it truly did take talent to make a good Hip Hop song with its deep atmosphere and overall originality.
6
Afrikka Bambaataa & The Soulsonic Force
Planet Rock

While some of the lyricism of this classic haven?t stood the test of time, the beat alone makes it on this list. It?s truly a ride in music escapism and feels like a trip through outer space guided by the genius that is Afrikka Bambaataa. Never a dull moment and always interesting to revisit with its urgency to played at a party or anywhere else, without Planet Rock, Hip Hop music would not even be close to being as creative and trippy that some of it can be today.
7
Geto Boys
Mind Playing Tricks on Me

Once again, I had a hard time choosing between this song and Mobb Deep?s Shook Ones Pt. II. Both tell stories of the struggles that some go through in order to survive in the ghetto whether it is paranoia, or money. Both tell grimy stories that hold nothing back when it comes to emotion and lyrics but ultimately, it seems that Mind Playing Tricks was the originator of this style of music creativity (or at least made it more known) and for that, the end results are truly mesmerizing.
8
2pac
Dear Mama

What can honestly be said about 2pac?s greatest achievement in Hip Hop that has not already been said? It?s a straight up tear jerker but one that is so sincere and heartfelt that it just went to show that even the most hardcore emcees shouldn?t have to rap about shooting up people and having sex with women in order to make a point about their credibility (even though 2pac had songs like that too). Overrated or not, 2pac has shown that music that aims from the heart, can be much more impactful than music that aims from mind.
9
Common
I Used to Love H.E.R.

Probably the greatest ode to Hip Hop ever, it is hard to deny how poetic Hip Hop can be after listening to it. Not only was it great from the sheer fact that Common went out of his way to create a song that showed his true love for music, but it is also one of the most inventive songs in Hip Hop to ever be written. From the genius use of metaphors to No I.D.?s beautiful production, I Used To Love H.E.R. is without a doubt a great introduction to anybody who is still in denial that Hip Hop can be taken seriously as an art form.
10
Slick Rick
Children's Story

I had a hard time choosing between this song and La Di Da Di but ultimately, went with Children?s Story. While La Di Da Di created the foundation of Slick Rick?s storytelling abilities, Children?s Story perfected it. With a timeless beat to ride along to and imaginative lyrics that aren?t too hard to decipher, Children?s Story was truly a musical experience of a lifetime even if was only around 4 minutes long.