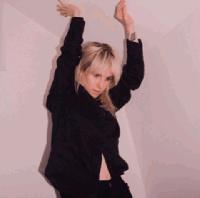 Contributor
Reviews 73
Soundoffs 64
News Articles 18
Band Edits + Tags 149
Album Edits 227
Album Ratings 1854
Objectivity 65%
Last Active 05-31-22 1:21 am
Joined 06-03-16
Forum Posts
71
Review Comments 23,287
Neek's 2022 Movie Hub

hoping this can be a space where my film nerds can goss about new 2022 releases? i'll be updating this as the year goes on
1
Metallica


Load



Scream // 3.9 // Horror (Slasher)
dir. Matt Bettinelli-Olpin & Tyler Gillett

5cream takes a thrilling stab at the franchise legacy, nailing the series' familiar mix of cultural aping and twisty whodunnit licks better than any sequel prior. The "Ready or Not" directors nail the tone, know just when to hold back and when to let it rip, only occaisionally stumbling in some character beats and redundant plot points. Still, things feel dire when the need to, and it never loses its edge while delivering a deliciously delirious third act that shouldn't land, but somehow does just right.
2
Deserta


Every Moment, Everything You Need



Death on the Nile // 3.2 // Mystery (Drama)
dir. Kenneth Branagh

This belated sequel to Branagh's "Orient Express" lacks the sheer amount of star power that lent that haughty mystery some credence, "Nile" might be the more enjoyable of the two (if not the better). Even outside of the gorgeous backdrop, the emphasis on melodrama and attempts to involve Poirot's pathos into the mystery are well-founded, even if they land with a weak thud more often than not. Still, things are notably more engaging this time around, and I can't imagine it being a bad pick for an escapist night with a few glasses of wine. And hey, at least it's better than Belfast.
3
Ramin Djawadi


Uncharted



Uncharted // 2.0 // Adventure (Action)
dir. Ruben Fleischer

Possibly the most flavorless action film I've seen in years (quite a statement, believe you me), Uncharted takes the wit and charismatic flair of the videogame series and squanders it with unfortunate casting (barring the confident Sophia Ali as Chloe) and the charisma of a dead fish. Its few moments of creativity (the flying pirate ship is as inspired a setpiece we could get) are flattened by stock action, flaccid chemistry, and a complete waste of the cinematic potential the entire franchise was built on.
4
Michael Giacchino


The Batman



The Batman // 4.5 // Superhero (Noir)
dir. Matt Reeves

A gripping, moody action film framed so well through its crime genre lens that it immediately eschews any tonal comparison to the Nolan films, it's also very much a Batman film. Possibly the most comics-literate of any adaptation, it also has the strongest grip on the heart of the character since Batman Returns, and Pattinson melts into the character with charismatic grief. It's gorgeous, dense, and intricately plotted, with very little (but of course some) fat to trim. Perhaps the most commendable aspect is how well they transition the character of Batman to the 2020s--a very different social era than just ten years ago (we just can't have Batman mindlessly shelling the impoverished with rubber bullets these days). Batman's slow turn from a spirit of vengeance to a symbol of hope for a better future is moving to watch in a world plagued by common trauma.
5
Son Lux


Everything Everywhere All at Once



Everything Everywhere All at Once // 4.7 // Sci-Fi (Action)
dir. Dan Kwan & Daniel Scheinert

An ADD-riddled blitzkreig of nonstop gags, action, and existential crises, EEAO tears straight at the heart of all conflict--a lack of understanding. This is a film of openness, acceptance, and the universiality of human feeling. It's a plot so extreme and unbelivable, and yet so relatable in a time where we can't help but imagine how different things could've gone. This one deserves a proper rewatch, but I just can't believe how deftly the Daniels meshed all these contradictary genres, emotions, and visuals into a wholly moving product--it's nothing short of witchcraft. See this as soon as possible. (Also, believe it or not, I worked a day on this production. I've got the hotdog hands mug to prove it!)
6
Garbage


Beautiful Garbage



Sonic the Hedgehog 2 // 3.4 // Action (Comedy)
dir. Jeff Fowler

It's rare to see a film own how stupid its script is quite so proudly. It all comes down to direction, Fowler knows exactly how to get a good laugh by playing a ridiculous moment serious. This film is unhinged, spiraling into a neverending third act full of popping color, bombast, and even some wit. Sure, it is a stupid, stupid movie, and one that whiffs hard multiple times--but, true to form, these bumps never slow it down.
7
Robin Carolan and Sebastian Gainsborough


The Northman



The Northman // 4.8 // Epic (Historical)
dir. Robert Eggers

Eggers is simply a master of his craft, and The Northman proves it further. His detailed consideration to both production design and emotional realism lend a huge credence to his worlds--you could convince me this is exactly how it looked and felt to live in this time with these peoples. This talent warms the smaller moments, and makes its staccato descents into rampant aggression and cruelty all the more powerful. No matter how ricidulous, fucked up, or insane it gets, you believe every single moment. This film is further proof that the culture cycle is complete, and we've finally circled back into another Golden Age of genre filmmaking. Thank Odin.
8
Ludwig Goransson


Turning Red



Turning Red // 3.2 // Coming-of-age (Fantasy)
dir. Domee Shi

Pixar proves that no-one can escape making A24 coming-of-age cringe-comedies, and even one this palatable still struggles to find an individuality that these kinds of films live and die on. While the family dynamic is believable and there's an infectious energy that stops things from ever slowing down, the drama here feels far too universal and platitudinal to truly hit home. There are some incredibly effective moments, but most fail to land sorely because we've seen so many of them done before in the exact same way. It's hard to watch a studio such as Pixar lose touch of its uniqueness, but that's exactly what's happened here.
9
Nilufer Yanya


Painless



Kimi // 4.1 // Thriller (Tech)
dir. Steven Soderbergh

Soderbergh once again proves himself a master of small-scale thrillers. Kravitz is more than up to the task of leading this incredibly tight and well-paced effort, lending an engaging emotional hook for the audience with her layered and confident performance. The way that Soderbergh stages and frames these encounters is exhilarating in its efficiency, which makes the short bursts of violence all the more shocking and effective. This one hardly reinvents the tech-thriller wheel, but if that's a sub-genre you're interested in, this is a must-watch installment.
10
Lali Puna


Faking the Books



Petite Maman // 4.9 // Drama (Fantasy)
dir. Celine Sciamma

Delivering two back-to-back masterpieces between this and "Portrait of a Lady on Fire," Sciamma proves that she's a true wizard in the magic of filmmaking. The way she draws her story in purely visual ways (so, so little exposition is revealed in dialogue) is awe-inspiring, and it makes all these pure little moments feel like huge revelations and discoveries. It's borderline-time-travel plot could easily have been a complete break from the emotional realism, but it feels as true as anything else here. If I had seen this at 8-years-old, it would've done so much for me. Luckily, we can see it now.
11
Mark Isham


The Unbearable Weight of Massive Talent



The Unbearable Weight of Massive Talent // 3.8 // Comedy (Action)
dir. Tom Gormican

The definition of "get-what-you-pay-for," Massive Talent is less concerned with massive twists and shake-ups as it is a pulpy good time containing exactly what the trailer promised. Pascal is at an all-time best here, and his moment with Cage exude chemistry and comedy. The action sequences are rightfully absurd, playing up Cage's b-movie appeal to beautiful heights. The melodrama also works just as well as it needs to, allowing us to take it just seriously enough to get lost in it. If you're a fan of Cage or any of the genres this is spoofing, this one is worth a stream.
12
Tyler Bates and Chelsea Wolfe


X



X // 3.6 // Horror (Slasher)
dir. Ti West

X is a fun genre exercise that feigns interest in revisionist horror ideals and generational politics before settling into a by-the-numbers slasher finale--which is hardly a fault. It roots you in just enough character drama so you're not cheering for their demise, but you're never vicariously attached either. This mix of would-be commentary, pulp violence, and the gorgeous retro glow of the cinematography gives this film a deliciously trashy vibe that shouldn't be skipped by any genre fans, but it's also not a must-see for anyone out of its target audience.
13
Danny Elfman


Doctor Strange in the Multiverse of Madness



Doctor Strange in the Multiverse of Madness // 4.2 // Superhero (Fantasy)
dir. Sam Raimi

An absolute slapper of a comic book film that goes a long way towards both driving away long-term fans (likely missing the character content updates the MCU has got them hooked on) and convincing long-term haters and weary moviegoers alike that this franchise has some steam left in it. By adding an established character as the main villain, the trademark Marvel melodrama is amped up to an extreme, and combined with constant delirious visuals and unhinged square-offs, Raimi has successfully delivered the first Marvel film to deliberately, finally not give a fuck.
14
Soundtrack (Film)


Top Gun: Maverick (Music from the Motion Picture)



Top Gun: Maverick // 4.3 // Action (Drama)
dir. Joseph Kosinski

An action film for those that think "they don't make them like that anymore," well, now they do. Combining modern-day pyrotechnics and stunt techniques with a vital story on legacy and ego, Maverick is an unlikely panacea for the franchise fatigue we all feel these days. Rather than milking nostalgia for cheap kicks, it doubles-down on the stakes, kickass action sequences, and surprisingly strong drama of the original, essentially delivering everything that audiences loved about Top Gun (which held up incredibly well) and even more.
15
Michael Giacchino


Jurassic World: Dominion



Jurassic World Dominion // 1.8 // Thriller (Sci-Fi)
dir. Colin Trevorrow

Hopefully the last 2010s-styled action film, Dominion depicts a franchise imploding in on itself. Crushed under the weight of too many characters, a plot that doesn't directly involve dinosaurs, and a metric shitton of misplaced reverence for franchise "feel" over form and function, this is essentially Jurassic's Rise of Skywalker. It fails as an action movie, a drama, and as a sci-fi film, and its lone joys are the rare scenes that manage to eek a few thrills out of its "x dinosaur + y setpiece" sequence chart. I was a Fallen Kingdom apologist, but this is inexcusable.
16
Howard Shore


Crimes of the Future



Crimes of the Future // 4.5 // Sci-Fi (Horror)
Cronenberg has always been smart enough to know that the human condition is a Jenga tower—remove one block as simple and vital and pain and everything, both socially and bodily, will be irreparably changed. Every one of the toppling concepts and designs of Crimes of the Future emanates from this simple premise of "a world without pain," and while they might suffocate a slighter artist, Cronenberg remains head above water to deliver a number of kaleidoscopic statements on our rapidly changing world, and how artists play their part in facilitating that. He's at the top of his game, and his brilliant cast and crew rises to his every eclectic whim of sex, gore, love, and fear. Once again, the man is ahead of his time.
17
Ben Salisbury and Geoff Barrow


Men



Men // 1.7 // Horror (Thriller)
dir. Alex Garland

Men

Written and Directed by a Man

It's interesting that this is what it takes for people to finally rain down hard on these 50-year-old cis male gender politics "we get it" pictures, when so many of these same people loved Last Night in Soho, but that's just me. It's backasswards male apologism that frequently places its passive protagonist in fetishistic positions of peril before throwing together one of the most tone-deaf third acts in modern history. It's a grotesque, unconsidered film, one that drew more eyerolls than jumps from the audience in its most crucial moments. Stop making these.