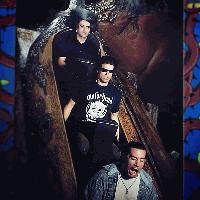 User
Reviews 7
Approval 100%
Soundoffs 1
Album Ratings 71
Objectivity 55%
Last Active 10-15-21 11:19 am
Joined 06-27-14
Forum Posts
10
Review Comments 96
Turning into that guy

You'd think that with the situation in the world we'd get more moody alternative rock. Instead we're lulled to sleep with shoegaze, indie folk and black metal, Bandcamp is full of Nirvana ripoffs, and Billy Corgan has clearly lost his marbles. I'm turning into that guy, you know, the one who insists rock is dead. I'd rather not. This is my top 5 for 2021. Got a rec?
1
Dinosaur Jr.


Sweep It Into Space





J and Co. are tune-making machines, that's a constant that I hope is never going to change.

2
Melvins


Working with God





Melvins finally got their shit together by shedding the prog influence and just being catchy and heavy.

3
Failure


Wild Type Droid





Further into space with each new album, but the hooks are still there.

4
Chevelle


NIRATIAS





A beacon of light in the sea of overpolished buttrock.

5
Jerry Cantrell


Brighten





This is more country than rock at this point, but if anyone can make country sound appealing, it's Jerry.