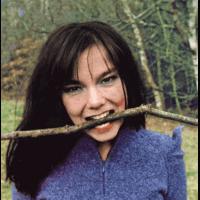 User
Reviews 2
Approval 100%
Soundoffs 17
Album Ratings 261
Objectivity 63%
Last Active 08-24-21 5:53 pm
Joined 05-21-16
Forum Posts
3
Review Comments 242
Please recommend something like David Sylvian

Sure, his albums are quite different. I love Approaching silence, but for now, I am not looking for an looking for an ambient album, but music with a singer that has an equally warm, calm and melancholic voice. Other examples are Nick Cave or Kevin Moore. Musically, I am rather open in this regard. Can be Artpop, Rock, Jazz, TripHop etc. Thanks in advance.
1
David Sylvian


Gone to Earth



Krvavica is a blood sausage produced mostly throughout continental Croatia, especially in the regions of Zagorje and Slavonija-Baranja. Apart from Croatia, the sausage is also commonly consumed in Slovenia and Serbia. It is made by cooking pork blood, skin, and offal with rice and either buckwheat, barley, or cornflour, unlike most other European blood sausages that use oats or oatmeal as fillers.

However, there are numerous varieties of krvavica and every cook has his own recipe, so the ingredients may vary. These sausages are traditionally consumed during winter when they are often accompanied by sauerkraut and a combination of boiled potatoes and sautéed onions known as restani krumpir.