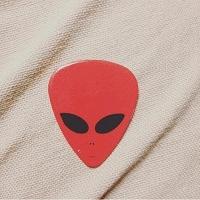 User
Reviews 5
Approval 80%
Soundoffs 23
Album Ratings 304
Objectivity 78%
Last Active 03-21-21 8:25 pm
Joined 07-22-13
Forum Posts
1
Review Comments 8,446
Track Review: Silk Sonic's "Leave the Door Open"

Silk Sonic, a surprise collaboration between Bruno Mars and Anderson .Paak, even "hosted" by Bootsy Collins, was announced less than a month ago, with very little promotion or marketing hype tied into it. It's a project that seeks to win your interest through the intrigue of its roster alone. Their first single was slated for 3/5, AKA yesterday. So, let's see if this is really sonic silk, or if it's fibrous and wrinkled.
1
Bruno Mars and Anderson .Paak


Silk Sonic



"Leave the Door Open"

Two seconds in, and I already know I fw this. A warm and welcoming piano opens the track with a statement, "Natural Instrumentation Incoming." Crisp percussion (from .paak himself!) and a lush string section weave into this iconic musical opening, but the song quickly shifts into its verses, as it has much more ground to cover in its 4-minute runtime.
2
Bruno Mars and Anderson .Paak


Silk Sonic





.Paak is given the vocal reigns on the verses, while the hooks are handled by Mars. This is exactly what I was hoping for going into this project, because while Mars' delivery is unquestionably the best in the game for crafting a catchy hook, his anthemic lyrical style doesn't work as well in the context of a verse. But it feels like Mars came to this realization himself, and hired .Paak to fill a role that he was less proficient at. I think that's very commendable, as it's not always in a megastar's best interest to share the spotlight, to become simply "part of the band" rather than at the forefront. He's sacrificing his own personal glory for the good of the music. I love that.

3
Bruno Mars and Anderson .Paak


Silk Sonic





Melodically, this song wears its inspirations on its sleeve, from the legends of 70's soul, to the past work of Mars himself (the melody of "That's What I Like" could easily be sung over the verses), but in a way that feels more refined than derivative. Familiar melodies and vibes from the past are given new life, with nothing but the sheer clarity of the production to remind you that this is modern. Listen to that snare. Listen to that bass. Listen to the slow-strum guitar in the verses. God, listen to .Paak's voice! Everything is so clear, so refined, yet doesn't lose the timeless quality that makes you forget which generation this music even comes from.

4
Bruno Mars and Anderson .Paak


Silk Sonic





Structurally, this song also charts familiar territory for the artists involved. But "familiar" for Mars and .Paak means a dynamic build, countless key changes, and a filthy climax. The two verses sound alike, but differentiate themselves with breakout melodies that serve as the song's two strongest moments ("smooth like a newboooorn"//"rose pedals in the bathtub, let's jump in, it's bubblin'").

5
Bruno Mars and Anderson .Paak


Silk Sonic





The song's ending breaks into a looser jam, carried by euphoric harmonies pleading to "tell me that you're comin' thru." This section is a bit out of the ordinary for Mars, whose songs are usually characterized by extreme concision and streamlined song-writing, but it fits the genre well. It feels like a joyous outtake, musicians having far too much fun to let the groove die. But I hope this style isn't a standard for the album, and songs are allowed to flow into the next track with ease. Perhaps this is the last song on the album?

6
Bruno Mars and Anderson .Paak


Silk Sonic



VERDICT:

4.7/5.0 Classic. Be ready to hear this everywhere. Couldn't be more stoked for the album.