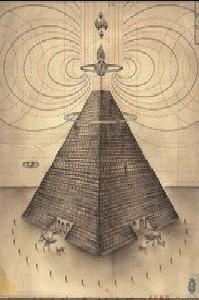 User
Reviews 42
Approval 99%
Soundoffs 4
News Articles 3
Band Edits + Tags 854
Album Edits 1,226
Album Ratings 1258
Objectivity 79%
Last Active 10-17-20 9:06 pm
Joined 11-02-16
Forum Posts
26
Review Comments 8,240
HiFi Owners Of Sputnik

I made this list for all the HiFi sound system owners and audiophiles of sputnik to discuss and share their sound system set-ups and dream rigs. Being a musicphile is one thing, but for those in the know, enjoying your stuff on the best system you can get your hands on is a whole other hobby worth your hard earned money. So, without further adieu, here's just a few albums out of the many that have slapped me particularly silly on my new rig, with the embedded descriptions detailing my current signal chain.
1
Ben Howard


Every Kingdom





It all starts at the source of the audio. For me, that means lossless digital only, pumped out of my dusty old macbook. Now, I could mess about with Tidal streaming and the like as well, but as an avid cataloguer and ocd music library organizer, I prefer to collect my tunes in a more classic manner: through upfront purchase, or the good old fashioned and morally questionable act of dredging the bowels of the internet for .flac files. Also, a smart audiophile makes sure they run the bitperfect app alongside iTunes, so anything deeper than 16bits is transmitted in proper fidelity.

2
EPROM and Barclay Crenshaw


Crawled Eagle





After my it leaves my computer via USB, it enters my Topping D30 DAC (Digital Analogue Converter). Its true that most computers have a fine enough DAC built in, but external ones are indeed better, and their separation from other electronics makes sure that the bit-by-bit digital signal isn't sullied by nearby interference.

3
Gorephilia


In The Eye Of Nothing





After the conversion to an analogue signal, it traverses my newest purchase... a SUCA Audio Tube Buffer. Its some cheap made-in-china hardware that blows its ridiculously cheap price out of the water. Since it doesn't amplify the signal, whats the point? I'm a sucker for that second-harmonic distortion that tube amp and preamps are legendary for. Beyond that, I've come to find that along with a warmer sound, the soundstage itself has adopted a more natural, 3-dimensional quality. Not bad for something under a $100, and the tubes emit a nice little glow that looks dope on the media shelf.

4
J.Sparrow


Circadian





All tubed-up and glowing hot, the signal meets my Pioneer Elite AVR. I certainly don't need its 7.2.2 channels of Dolby Atmos ready power for my 2.1 set-up, but its what was on hand and will do just fine with it's bi-amped 160-watt per channel capability until I get a dedicated pre-amp and amp combo from Emotiva.

5
Mac Miller


Swimming





Oh me oh my, now we have 160 watts ready to get blasted out of some speakers. Here's where the real magic happens. I had spent months researching floorstanding towers that would fit my budget, and eventually landed on the Canadian-branded and front-ported PSB Imagine X2T's. Absolute beasts they are, with a mid-forward personality that's truly life-like, powerful, and clear as a cloudless summer afternoon. The yellow cones are nice touch that make them pop in the room, and the fact they don't distort at all until well past the 100db mark means I can have a concert in my own home at literally any time of day. Centenarian homes with 16" concrete foundations sure have their perks, even if their footprint is planted on a questionable side of town. My neighbours still have no idea what death metal blasted at reference-volume sounds like.

6
Nick Mulvey


First Mind





Along with the towers, I plunked an SVS SB3000 subwoofer down in my music bunker. I had read some rave reviews about this 1400-watt peak, 13" sealed sub, but hearing is truly believing as they say. This thing is by far the crown jewel of subwoofers under the three grand mark, even though it costs half that. Being sealed means its lightning fast, handling transients and dynamic waveforms with the utmost ease. Doesn't hurt that it can shake the upstairs cabinets ajar, and damn near suck the air from your chest when you sit in front of it.

7
Neurosis


Given to the Rising





That's the system folks, but to add a cherry on top, I've sound treated my room a bit too, with some nice, dirt cheap trapezoidal acoustic panels on the walls and ceiling. It looks sharp around the psychedelic tapestries, and definitely helps the high end sibilance thats come with a 10x15x7 open-back "room". Everything sounds much more neutral and spacious with their addition.

8
Obliteration


Nekropsalms



So that's my system right now. Next up on the list is to plant a DSP in my signal chain to correct the room's acoustics and improve my frequency response. This is going to be a lifelong hobby though, and through the years I'm sure my main sound system will see numerous iterations with each one being slightly better than the last.
What's in your sound system?