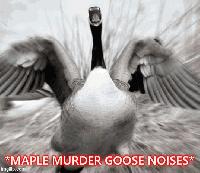 User
Soundoffs 5
Album Ratings 165
Objectivity 68%
Last Active 07-02-20 3:14 pm
Joined 06-25-20
Forum Posts
0
Review Comments 67
Practice Review: Feedback Welcome

First and short practice review. Feedback is welcome. I'm aware it is also not perfect
1
December Wolves


Blasterpiece Theater



Following the release of their successful second album Completely Dehumanized...Boston act December Wolves releases an album which can be seen as a very proto release of what modern industrial black metal is like. Along with acts such as Aborym and Mysticum, December Wolves takes the listeners through a psychotic black metal frenzy. With programmed drums and sound samples from different movies. The band creates an atmosphere which I have yet to see created elsewhere. And the atmosphere is very dense and heavy! Rating: 8 out of 10. Only due to the fact that living up to their past masterpiece would've been incredibly tough! But a fantastic album nonetheless

Enjoy!

EDIT: working on my reviewing skills. So consider this a first review. Feedback is welcome!