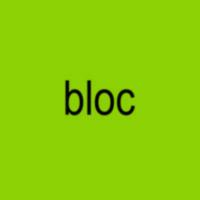 User
Soundoffs 387
News Articles 3
Band Edits + Tags 871
Album Edits 1,017
Album Ratings 0
Last Active 01-21-19 11:33 am
Joined 11-11-08
Forum Posts
999
Review Comments 54,725
Fairly Technical Drummers In A Non-technical Band

i'll admit i'm actually a guitarist, but i have always had an interest in drumming ever since i got into music that actually involved drums. actually, if i could hold another spot in a band, it would definitely be a drummer no matter what sort of band it was. anyhow, this list just gives my opinion on drummers that are actually quite talented and technical. i'm not talking about drummers that can hold a bass drum speed at 320 bpm or ones that have insanely quick fills (they get my respect, however). i'm talking about drummers that may accomplish both of the above, but also add a little more creativity in a band/genre that is not noted for its drumming. remember, these are tech drummers in a non-technical band. hell, punk bands almost.
1
Saosin

Alex Rodriguez is an absolutely amazing drummer. i will be referring only to the saosin lp for this deion btw. where to start with this guy...every single song on this album has drumming that is uncalled for (a good thing, if you know what i mean). this band actually was the one that made me realize about all these talented drummers. soon after, i paid more attention to other bands i liked and made connections. alex pulls of the fast fills, and always has a complex drum line over a simple verse like in "bury your head". i find it difficult to say more about this man because every song on the record has this complex fresh sound with the drums that seems to be unheard by everyone else.
2
Underoath

okay, all of us know this man can sing and drum at the same time. but that is NOT why he is on this list. Aaron Gillespie has always come off as a "drum it like it is" drummer. it's hard to explain this statement in words, but i'll try my best. take a song off define the great line such as "moving for the sake of motion." yay, it starts with a fill, but relax, that's not why i'm using this song. listen to the song at 0:59 and it gets to the "brace yourself" part. now, pretend the drumming was not there and listen to the rhythm that the rest of the music makes. i tried it once and realized that aaron's uses the snare on every beat (pretty much when a guitar changed it's chord from a bar to a higher octave or whatever). this kinda explains my "drum it like it is" deion. where a beat was heavy, he put in a snare, just like it he were playing a regular 4/4 line. this happens frequently in other songs, many of them from define the great line.
3
The Used

this only applies when Branden Steineckert was in this band which refers to The Used's first two albums. the thing i really like about this guy's style is his mass use of symbals. no matter what song on the album you're listening to "the taste of ink" or "noises and kisses", branden will be playing playing with the high hat and snare (snare sounds awesome on the first album), then there might be a bit that requires mass amounts of toms and branden will toss in a splash or ride on every beat. these additions are used frequently in his playing and they always add such flavour to his playing. it's great when i'm listening to pure bass coming from the drums (ie toms and bass drum) and then i'll hear that ting! from a ride cymbal or the slice! of a splash. he also uses his snare out of beat a lot. yes, i am not educated in music and the way i have just written it might make it sound like the drummer can't keep a beat. this is on the contrary, snares will always be 4/4 or whatever but he'll toss in maybe one or two between those intervals that makes it sound "garage" like. and i did mention his snare sounds awesome, right?
4
Bloc Party

i think Matt Tong's best work is in Bloc Party's Silent Alarm. this being a post-punk band, one can say the bass drum usage will be minimal and will remain in a trance-like rhythm for almost every song. sure, you can say that about perhaps one song on the whole album, "banquet." regardless, that song still contains a change in the usage of the hi hat (in the verse and then doubling it in the chorus) which might not be the most talented thing ever, but considering the genre and how a drummer in this genre is "supposed" to play, it gives it a new twist. getting onto songs that actually are quite complex are "positive tension." it's got an amazing verse line that sure, repeats forever, but goes so well with the rest of the song, it is forgiven. "like eating glass" is another great drummy song. again, the verse says it all but it's got this long ass fill at the 1:44 mark when kele stops singing that simply just fits. i think a stand out track on the album that shows Matt really killin' it is "so here we are." it's a mellow song that doesn't call for complex or fast drumming yet Matt does it and pulls it off so well. overall, Matt is a drummer who thinks outside of a post-punk box and on listening to this album, you may never hear a slow drum line even if the song itself is lacking tempo, but it's just amazing how he fits with the rest of the music.