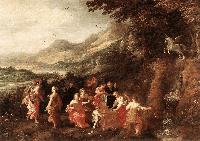 Staff
Reviews 34
Soundoffs 1
News Articles 6
Band Edits + Tags 83
Album Edits 97
Album Ratings 878
Objectivity 85%
Last Active 07-13-20 4:45 am
Joined 12-21-15
Forum Posts
212
Review Comments 3,323
Favourite Sputnik Reviews (Ever, that Still Exist)

Per title.
1
Sharon Van Etten


Are We There



by ROBIN

This is one of the first reviews I remember ever reading. A good one to start me off, if it was. Like with the album itself, I must've been directed to it—for better or worse—via Fantano's own review, and I remember being caught up with how well robin manages to at once describe and, in some sense, *replicate* the feeling of the album in his write-up. Then again, all of it—the album, the review—might be coloured—lol—in large part by the fantastic album art. Regardless, it—the album, the review—'s something magic.
2
Diplo


California



by BROSTEP (WILL R.)

This, on the other hand, is dense in a borderline academickind of way. Was Brostep's writing always like this? Maybe. What I do know, though, is that everything that came after this is equally fantastic and dense and thoughtful and ah, I assume he gets enough credit so I'll stop.
3
Pendant


Make Me Know You Sweet



by JOHNNYONTHESPOT (TRISTAN JONES)

Kinda thrown off by Johnny's writing, if I'm honest—it manages to be, at once, extremely to the point, and weirdly… dense maybe. I guess that comes from having confidence in what you're saying, and what you're saying being something you've thought about for a long (or meaningful amount of) time. That's it.
4
Girlpool


Powerplant



by JACK/VERDANT/LANDDIVING

A trend: this mightn't be Jack's best review, but it's the one that sticks out to me the most; it's the one that made me excited about the writing on this website again, and—for better or worse—take seriously the power of whimsy in critical writing. I don't think everyone should do it, it might be a bit of a tired form (some of his newer reviews are testament to the value of "serious writing"), and often humour being used to undercut pretension leads to an even less appealing kind of snobbishness, but it marks the beginning of what I see (or saw) as a remarkable shift in the site's dedication to quality writing.
5
Foxing


Nearer My God



by ROWAN5215

I'll be honest, there was a point in time where I didn't like Rowan's writing. I don't know how long ago that must've been though, because over the past 12 (24? 36?) months, he's pumped out some of the most consistently entertaining reviews on the website. Balances, much like Wines (and Ramon), an analytic edge that's never overpowered by his personality, which still shines through undoubtedly. I mean, this mightn't even be his best review—that'll probably be his next one—or the next one—or the next—or next.
6
Deerhunter


Halcyon Digest



by PLANE

This mightn't be plane's best review (Viscera or something, I don't know), and this is the one album on the list I've not listened to, but this one sticks out to me for some reason. It's in the first line, I think, about the album him wanting to review being "fabricated" (that is, something of his own invention). That alone (the premise) makes it worth a read—and more intriguing that most reviews I've ever read. It helps that he's such a fantastic writer, too.
7
Frank Ocean


Blonde



by HEP KAT

I vowed after this review came out that I'd go through Hep Kat's entire catalogue. I never did. In part due to laziness, but also because 124 (!) reviews is a little bit daunting. I didn't join the site till 2013, and I didn't use it actively till around 2015, so I feel like I'm missing a vital bit of context when it comes to Hep – but fuck it, this is one of the best reviews I've ever read. Like with Wines' piece(s), you'd be forgiven for thinking it far too personal and digressive for a review—or, in the words of zakalwe, self-absorbed prattle (again, fair enough)—but you'd also be missing out on some of the most personality-driven writing on the site. That's unbecoming, but whatever.
8
Car Seat Headrest


Twin Fantasy (Face to Face)



by LAUREN/CARLSJR

A newer one. And, no doubt, one of the best pieces of analysis I've ever read on the internet. The way Lauren balances contextual discussion of the album as it relates to the music itself is far beyond me, and an absolute joy to read. Part of the review praises (?) Toledo's maturity in holding off on the disclosure of contextual detail (at least with regard to that which isn't *his* to disclose), so it might be a bit of a moot point: but this piece feels almost like a necessary accompaniment to the album itself.
9
American Football


American Football (LP2)



by WINESBURGOHIO

First Wines review I read (I think), and I couldn't be gladder that I did. I think the piece has grown on me a lot since it was published—at the time, I wrote some embarrassing comment about spelling errors, plastered forever (relative to Sput's dwindling lifespan) on that first page—to the extent that I return to it fairly frequently nowadays. Whatever your stance on it as a "review" (that it's far too personal and digressive for that label is perhaps fair), I think it's an immaculate piece of writing.

It was between this and his Ana Hato.
10
Headphones


Headphones





Do you have a favourite? Let me know!