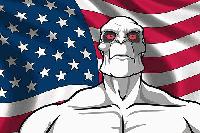 User
Reviews 163
Approval 97%
Soundoffs 12
News Articles 16
Band Edits + Tags 2,963
Album Edits 7,695
Album Ratings 2922
Objectivity 88%
Last Active 07-11-20 5:02 am
Joined 08-18-16
Forum Posts
66
Review Comments 5,738
Asia featuring John Payne

Just as they used to describe pork as "the other white meat", several long-time bands have more than one version of themselves playing out these days. Asia is one of these. I saw them at the beginning of the summer, playing with Yes on the Royal Affair Tour. Tonight, I saw the "other" Asia, playing just minutes from my house.
1
Asia featuring John Payne


Recollections: A Tribute to British Prog





The band was actually quite good. (I was a little surprised, to tell you the truth.)

2
Asia featuring John Payne


Military Man





Payne's replaced John Wetton in the original version of Asia in 1991. He went on the record a number of albums as Asia's lead singer through 2004. Unfortunately, on Sputnik, at least, the collective ratings on these albums ranges from a low of 1.6 to a "high" of 2.6. Kinda sad, really.

3
Asia featuring John Payne


Extended Versions





I'll admit, I don't love Payne's voice. It's not terrible, but it's a little gravelly compared to the beauty of Wetton's vox. But he seems like an amiable fellow, and he's fairly entertaining as a frontman. And, as I said, the band as a whole is quite good.