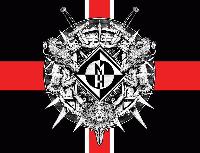 User
Reviews 1
Approval 10%
Album Ratings 155
Objectivity 63%
Last Active 04-06-20 3:22 am
Joined 03-19-19
Forum Posts
0
Review Comments 96
5 Disappointing Albums

No band ever intends to make a bad album. These albums aren't necessarily bad, but are disappointing, especially compared to past albums by the artists.
1
Digital Daggers


Mixed Emotions





If you saw my favorite albums of all time list, you'll know that Digital Daggers' first album, Close Your Eyes, is one of my favorite albums of all time. So, naturally, I was excited for this album. And, holy shit, this album was a colossal disappointment. Granted, it's grown on me a bit, but the album is just so underwhelming. Back to the Start, Angel, Purgatory, Heaven or Hell, and Bleed for Me are good songs, but the other 5 songs are not. Nothing's Broken, Just Beneath the Flames, Do Me Damage, I Am Near, and Let's Escape are inexcusable.

2
Killswitch Engage


Killswitch Engage II





This one of my least favorite albums of all time. I love Killswitch Engage, but this album feels so rushed, so uninspired, and incomplete that it's baffling. But, to be honest, the fact that the band wasn't inspired enough to give this album a title tells you all you need to know. There are some bright spots on the album like Never Again, Starting Over, Reckoning, and A Light in a Darkened World, but the mediocre production, forced heaviness, uninspired lyrics, and unoriginal sound make for an underwhelming experience.

3
Chelsea Grin


Eternal Nightmare





Chelsea Grin are another band that I love. Their first four albums are fantastic, but this album is not. It doesn't have the same magic as the band's first four albums, and without Alex, it doesn't sound like Chelsea Grin. There are some good riffs and breakdowns, but the songs are really boring. The album cover is pretty cool, though.

4
All That Remains


The Order of Things





While this album has grown on me since I first listened to it, I can't deny the fact that it was disappointing when I listened to it. I like the 6 singles, as well as Divide, but the rest of the songs fall shy of the band's other albums. The Order of Things sounds nothing like All That Remains, is not heavy, is unoriginal, and Phil Labonte's vocals sound very overproduced. When the album does get heavy, then there are some great moments, like Tru-Kvlt-Metal and No Knock, but as it stands, The Order of Things is not as good as the albums before it.

5
Judas Priest


Redeemer of Souls





After listening to Nostradamus, which is one of my favorite albums of all time, I was excited for what Judas Priest did next. The album isn't bad, but it isn't very exciting. The production is mediocre, the album drags on at times, and some of the songs feel like pure filler. There are some songs that I enjoy, like Halls of Valhalla, Battle Cry, Sword of Damocles, and the title track, but as a whole, the album is not as good as it could have been.