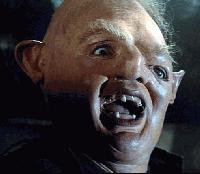 User
Reviews 1
Approval 100%
Soundoffs 190
News Articles 7
Band Edits + Tags 681
Album Edits 611
Album Ratings 4701
Objectivity 84%
Last Active 12-20-19 4:45 pm
Joined 01-06-19
Forum Posts
1
Review Comments 1,747
Forgotten Album from the User Above you.

Time for a fun variation of the "User Above You" lists. Take a look through the above user's ratings, and rediscover a long lost album that you have not thought about in a long time. Then add it to the comments.
1
Scatterbrain


Here Comes Trouble





I own this on cassette, and legitimately have not listened to it or thought about it for 20 years.