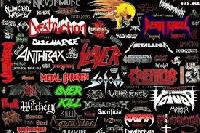 User
Soundoffs 313
Album Ratings 2127
Objectivity 78%
Last Active 05-17-19 11:26 am
Joined 09-18-16
Forum Posts
6
Review Comments 6,849
Lets Play: Cards Against Humanity Day 1

I don't recall seeing this concept experimented with much here so I figured I'd take a crack at it. The rules are simple: everyone is allowed to play, I'm using actual questions from the card game, and you can give me your 'best' answer for the question (they don't have to be from the card game, but you're more likely to win if they are regardless of the volume). All used answers go in the discard pile and may not be used again. I will determine the winner at the end of the day and will post your name and answers. Enjoy fellas!
1
Broken Humanity


Left to Suffer





When I was tripping on acid, _______ turned into _______.