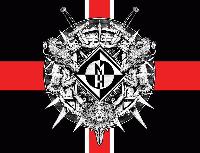 User
Reviews 1
Approval 8%
Album Ratings 155
Objectivity 64%
Last Active 08-18-19 2:36 am
Joined 03-19-19
Forum Posts
0
Review Comments 96
5 Albums That I Think Are Overrated

I already made a list of albums that I think are underrated, so I decided to do the opposite this time. These are albums that get a lot of love, and I don't entirely understand. I'm not saying that the albums are bad, but I just don't like them as much as everybody else. The fifth album on this list is the only one that I dislike. I like the other 4, but I just think that they're overrated. This is in no particular order.
1
Avenged Sevenfold


Avenged Sevenfold





Avenged Sevenfold's self titled album is usually considered their best album, and I disagree. I know A7X's discography like the back of my hand, and I personally think that it's their weakest album, but is still a great album. The problem that I have with the album is the last three songs: Lost, A Little Piece of Heaven, and Dear God. While they're good songs, they sound nothing like Avenged Sevenfold. Lost has a great opening riff and the verses are pretty good, but I don't love the chorus, bridge, and auto-tune. A Little Piece of Heaven is simply too long, and the music video scarred me for life. Dear God is a country ballad, and while I do like country music, that's not what I want my metal bands to be playing. The rest of the album is perfect, though. Unbound (The Wild Ride), Brompton Cocktail, Almost Easy, and Afterlife are among my favorite A7X songs. The last three songs are just unsatisfying for me. Diamonds in the Rough is much better that this album in my opinion.

2
Bullet For My Valentine


The Poison





Similar to Avenged Sevenfold, The Poison is often considered Bullet's best album, and, while I do like it, I think that it's their 3rd best album. I prefer Scream Aim Fire and Venom over The Poison. Those two albums have a mix of thrash and metalcore, while The Poison is simply metalcore, and I generally prefer thrash over metalcore. Yes, The Poison contains my favorite BFMV song, Tears Don't Fall, but the album does have the problem stemming from the slightly weaker second half of the album. The Poison is a great album, but I think that it's a bit overrated.

3
All That Remains


Victim of the New Disease





The most recent All That Remains album is an album that I used to hate, but after listening to it again, it's grown on me. I still think that it's the band's weakest album, but songs like the beautifully named Fuck Love, Everthing's Wrong, Blood I Spill, Wasteland, and Just Tell Me Something are pretty good. The album is consistent throughout, but I feel like the best songs just fall shy of the best songs on the band's other albums. I love All That Remains, and I do like that they're returning to their heavier metalcore style, but Victim of the New Disease isn't their best work.

4
Iron Maiden


Brave New World





The comeback album for Bruce Dickinson after the Blaze Bayley era is a great album, but not as great for me as some people say. Brave New World has some great songs, like Nicolas Cage's favorite song The Wicker Man, as well as Ghost of the Navigator and the title track, but quite a few of the songs, especially The Nomad and Dream of Mirrors, are much longer than they need to be, and make parts of this album a snooze fest. I like the album, but it's just longer than it needs to be. The album cover's cool, though.

5
Disturbed


The Sickness



Are you Down With the Sickness? Because I sure as hell am not. This album is so overrated. Why do people consider this Disturbed's best album? I'd like to know. A lot of Disturbed fans say that Down with the Sickness is the band's best song, and I'll never understand why. It's good, but not great. The first half of the album is okay, but the second half is just filler. Nu metal has never been my favorite type of metal, but some bands like Korn are great. Later Disturbed albums are also great. But The Sickness is one of the weirdest sounding albums that I've ever heard, and I don't like it.





"Ooh-wah-ah-ah-ah"