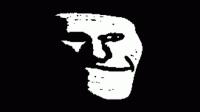 User
Reviews 16
Approval 81%
Soundoffs 143
News Articles 182
Band Edits + Tags 161
Album Edits 79
Album Ratings 1321
Objectivity 84%
Last Active 09-03-19 8:58 pm
Joined 07-22-14
Forum Posts
1
Review Comments 2,430
Predator Movies, ranked
1
Alan Silvestri


Predator





the obvious choice for the number 1 spot, but this film truly is the greatest in the franchise. the action, characters, story, soundtrack and creature effects are truly fantastic. the color palette of this film is gorgeous too.

2
John Debney


Predators



Predator, but now they're racist.

only good sequel imo, even if it is more or less a rehash of the original.
3
Alan Silvestri


Predator 2





bar adding to the mythos, this film brought nothing to the franchise. everything about it is dull, and a lot of it blatantly rips off Aliens. also is responsible for the Alien Vs Predator films getting greenlit, so fuck this film.

4
Henry Jackman


The Predator



Predator, but now they're autistic.

This film is easily the worst in the franchise, the plotline about autism being the "next stage in human evolution", whilst written with good intentions (I am autistic myself) is laughable. this film draws a lot of similarities with Suicide Squad, in that it focuses largely on badly placed comedy being spoken by characters who are so stereotypical this sequel comes off like a film-student draft. the ending made me laugh, the inevitable sequel will no doubt be just as bad.

also this film references AvP, so fuck it for that.