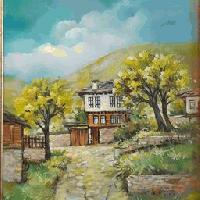 User
Reviews 11
Approval 100%
Soundoffs 4
Album Ratings 449
Objectivity 61%
Last Active 04-22-19 1:13 am
Joined 12-07-18
Forum Posts
1
Review Comments 338
I Started A Song of the Day Instagram!

Decided to get as basic as possible and start a Song of the Day Instagram. I enjoy sharing what I'm listening to on my personal pages story and get pretty good feedback from that, so I figured this would be a fun outlet to share music. The handle is daniel.sotd or Daniel's Song of the Day. The plan is to post a different song every day from various genres and then a full album rec on Sundays. Give it a follow if you're social media inclined!
1
Copeland


Blushing





Of course I had to start with 2019's most underrated/overrated album.