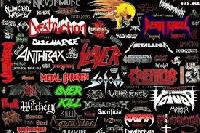 User
Soundoffs 306
Album Ratings 1786
Objectivity 77%
Last Active 02-21-19 9:33 pm
Joined 09-18-16
Forum Posts
0
Review Comments 5,549
Sputnik's New Year's Resolutions

Happy new year guys! It's the start of a new year, and what better way to start off the year then with resolutions. What are some changes you guys want to make to/for yourselves this year?
1
New Years Day


New Years Day



I have a couple of my own.

Some of you may know I'm a drummer and was in a band back in college. We broke up because of creative differences. However, I've met some friends who are musicians and share a similar passion for jamming and musical taste. I'm hoping we can definitely hit it off this year.

My last year's resolution was to lose a lot of weight. I was 192 pounds, had a beer gut, and lost my muscle tone. However, I told myself I have to change, and roughly 10 months later, I dropped 61 pounds down to 134. I wasn't working out enough though so I upped the ante when I took my vacation from work at the start of October. I have been working out 6 days a week since and have put back on 4 pounds, now up to 138. My abdominal outline and my top two abs are finally showing because I've been training them 6 days a week as well after not having trained them enough before. This year, I plan to put on more muscle and fully reveal my abs, not just my top two and the outline of the rest.