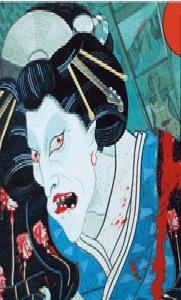 User
Reviews 42
Approval 99%
Soundoffs 126
News Articles 5
Band Edits + Tags 93
Album Edits 487
Album Ratings 2133
Objectivity 70%
Last Active 01-23-19 10:01 am
Joined 10-18-16
Forum Posts
14
Review Comments 13,768
Dewi + The Casual Conversation(s): JAN

Welcome to the GOOD place! I was granted the honour of continuing this illustrious tradition, creating a safe place for you, barbaric minds, to unleash your most blasphemous thoughts without the fear of the banhammer crushing your virtual existence like a cosmic tsunami.
1
Meghan Trainor


Treat Myself





So let's get this started, shall we. First of all, HAPPY NEW YEAR 2019!! What are your new year's resolutions? Mine will be eliminating the alt rock pie from my chart. Let everyone know in the comments!

2
Sputnik


Christmas At Our House





And let's try to keep the scrolling to a minimum, yes?