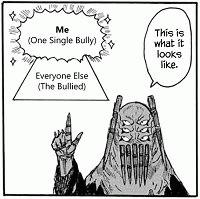 User
Reviews 8
Approval 80%
Soundoffs 92
Album Ratings 1694
Objectivity 82%
Last Active 07-02-18 9:40 pm
Joined 07-01-13
Forum Posts
9
Review Comments 4,093
5-star league promotion squad 2018

there are no insta-5's. This year we got some new comers in the column of pride, also potential new additions to be heavily pondered over the next few months. Obviously making this list so you give all of these a try.
1
Ahleuchatistas


Heads Full of Poison





#1: one of my favorite bands, these dudes do something that rarely goes right: they intentionally go for weird, awkward sounds, and they get away with it. on this, their math roots disolve into a pallet of different sounds: Got post-rock influences, american primitivism, arabic and japanese folk music all twisted, deformed and toyed with into beautiful free-form compositions. Few records i've listened to before and since this album released feel this devoted to musical exploration. Definitely an all-time classic for me, i've been coming back to this since its release in 2013 and i can't believe it took me this long to 5 it. There's simply nothing like this.

2
pup


The Dream Is Over





#2: every time i give Pop punk a shot and come out deeply disappointed, it's this record's fault. At first i just liked it, but every time i return to it it blows me away. Amazing production, classy riffing that never goes for the easy route yet remains simple and immediate, every song's unique, it's all killer, 0 filler. Can't stress enough how above average this album is and how much pop punk needs to step up the game. So far i haven't heard anything that even dares to reach these heights. this is the gold standard the whole genre should be hold up against. For real, this is classic shit that needs way way WAY more love.

3
Coil


The Ape Of Naples





#3: Coil is a band like no other. They've made so much interesting, ground-breaking, genre-defying music across decades, it's hard to pin-point their peak or if they even have one, but the ape of naples comes close to the definition of a magnum opus. An hour-long introduction to everything Coil was, could've been and wanted to be. Enlighten yourself. PS: If you think the lyrics are bad, stupid or 'dumb' you don't deserve it.

4
Death Grips


The Powers That B - Part I: Niggas on the Moon





Almost there #1: Album's as deep as it is esoteric, like most DG, really, but this one feels more and more like it's its own thing. So special and so... Vital, i guess. Its production feels unique and fresh, wish more people paid attention to it.

5
Black Thread


Meadowlark (Premonition)





Almost there #2: You know you are listening to good ambient when you can't really tell whether the sounds are in your head, around you, outside or if they are even real to begin with. This album isn't a soundscape as much as it is a haunting, eerie celebration of melancholy. Meadowlark is like nothing else i've heard and drips class. Fucking GOOD SHIT.