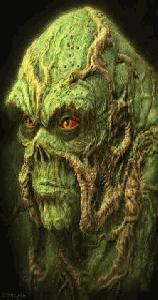 User
Reviews 2
Approval 100%
Soundoffs 51
News Articles 8
Band Edits + Tags 8
Album Edits 13
Album Ratings 1040
Objectivity 71%
Last Active 10-26-17 1:45 pm
Joined 03-03-12
Forum Posts
10
Review Comments 10,387
HORSE the Ranking

In honor of the show on Saturday, I have been listening to a lot of HtheB and figured now is a good time to rank their albums.
7
HORSE the band


Secret Rhythm of the Universe





I've only actually heard this once and the site average (2.4) accurately conveys my feelings about it. I haven't even rated it nor do I have any favorite tracks.

6
HORSE the band


Beautiful Songs By Men





This one and their first LP are both similar in quality... not so good, man. They progressed a lot over the 10 years between this and Desperate Living.

5
HORSE the band


Pizza



HORSE + Pizza = Tasty. So, yeah, this is an EP themed around pizza. Not that anyone should take HtheB entirely seriously, but this is as silly as it gets.
Favorite tracks: The one about the pizza.
4
HORSE the band


The Mechanical Hand



Not the best, but still some quality songs. Pretty similar to R. Borlax in sound but not in execution, imo.
Favorite Tracks: Birdo, A Million Exploding Suns... honestly don't listen to this one as much.
3
HORSE the band


A Natural Death



This was my intro to HORSE. This album is really inconsistent, but Murder is easily a contender for best HORSE song- I can't say enough about how perfectly the keyboard fits into such a harsh sound without being overbearing; the build up and breakdowns rule and the lyrics are just awesome.
Favorite Tracks: Murder, Face of Bear, Sex Raptor (ohh yeah, baby), The Red Tornado, I Think We Are Both Suffering From the Same Crushing Metaphysical Crisis.
2
HORSE the band


R. Borlax



Classic HORSE. This is were they found their footing but also probably where people started writing them off as a gimmick band. On one hand, the band sort of asked for being pigeonholed by presenting such an 8-bit heavy sound and even a direct Power Glove reference (looking at you, Cutsman). On the other hand, this is waaaay deeper than blips and bloops (see Pol's Voice).
Favorite tracks: Seven Tentacles And Eight Flames, Cutsman, Bunnies, Handsome Shoved His Gloves, Pol's Voice.
1
HORSE the band


Desperate Living



The holy grail of all things HORSE. This is pretty much perfect from start to finish with a slight lull in the middle. This album is a goddamn gem in metalcore. You won't find anything quite like it even in HORSE's previous work. The songwriting is sharp, the production is perfect and shows the band at their peak.
Favorite tracks: Cloudwalker, The Failure of All Things, HORSE the song, Between the Trees, Big Business, Rape Escape (that fucking insane piano piece fits so well) and Arrive. So yeah, basically the whole album fucking rules.