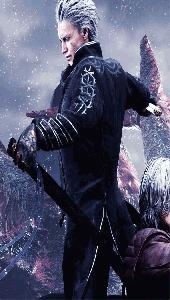 User
Reviews 76
Approval 83%
Soundoffs 6
News Articles 3
Band Edits + Tags 7
Album Edits 70
Album Ratings 1857
Objectivity 81%
Last Active 11-18-16 10:10 am
Joined 11-22-15
Forum Posts
14
Review Comments 1,786
My Led Zeppelin Albums List WORST to BEST

The modern day idea of the stereotypical "Rock star" has a multitude of origins. The biggest, and most important, origin, is Led Zeppelin. Known by many other names such as "The 70's Beatles", "The Heavenly Rockers", Page's Boys", "LZ", and "Led Zep"; Led Zeppelin has widely been considered one of the greatest Rock bands of all time, boasting a legendary discography that garnered massive commercial success during their heyday, and universal acclaim after their break up. Here is my personal list of their albums organized from Worst to Best.
9
Led Zeppelin


Coda





Let's be clear, Led Zeppelin at their worst is better than 90% of all Rock bands at their best. While Coda is good though, one can easily poke at its many flaws. A lot of the album consisted of pieces that never made it to their other albums, for good reason. Some of them felt unfinished, or not well thought out. Hell, I have heard some people say they consider In Through the Out Door the final Led Zep album, discounting this record entirely.

8
Led Zeppelin


Presence





This was the album that largely began the downfall of Led Zep. By now they had gained massive commercial success, but an injury suffered by Robert Plant caused doubts about the bands future. To be fair, a lot of songs on here are really good, and Plant's voice is surprisingly good despite him being handicapped for most of the recording process. Yet, the troubled production and situations seemed to have caused a disconnect in the songs, the band didn't sound unified. Many of the tracks felt like pieces put on top of each other instead of pieced together.

7
Led Zeppelin


In Through the Out Door





A brilliant sendoff to one of the greatest bands of all time. After stumbling hard during Presence, the band got together and injected all of their turmoil and frustrations into the lyrics and sound. The result created what may be Led Zep's darkest record, and yet it also featured brilliantly hilarious tracks like "Hot Dog". Many people famously claimed that the 70's officially ended when Led Zep broke up. Considering they broke up in 1980, it is surprisingly true.

6
Led Zeppelin


Houses of the Holy





In terms of scale, Houses of the Holy is probably the most grandiose release by the band. Featuring the 7-minute epic in "Rain Song", Houses of the Holy featured a breathtaking array of instrumentation, creativity, and surprising amount of subtlety. Some tracks felt derivative, like "D'yer Mak'er", but it somehow never took away from the overall product, which remains a near-perfect release from Led Zep.

5
Led Zeppelin


Led Zeppelin II





After getting their feet wet in the world of Rock, the band got together and released their more refined record in Led Zeppelin II. This album featured much more experimentation, many more instruments, and a host of new ideas. Featuring one of their best tracks in "Whole Lotta Love", Led Zeppelin II remains one of the most influential Hard Rock albums of all time, and its knocking Abbey Road off of the top charts twice is considered a passing of the torch from The Beatles to Led Zeppelin.

4
Led Zeppelin


Led Zeppelin III





"LZ3", as it is called sometimes, was Led Zep beginning to explore avenues in Folk-Rock and Psychedelic Rock. Not only is it boosted by the tremendous single "Immigrant Song", Led Zeppelin III is considered one of the origins for the genres of Folk Metal, and Psychmetal. Hell, if you're willing to put your tin foil hats on, it is alleged that LZ3 served as inspiration for Black Sabbath's Vol. 4 which was released two years later. You'll be hard pressed to find anyone who would admit that though.

3
Led Zeppelin


Physical Graffiti





Physical Graffiti is the literal "Swan Song" of Led Zep's discography, as the band would never reach the same level of appreciation for the albums succeeding it. To many, Physical Graffiti was the last truly amazing album by the band and further releases would be good, but feature a decline in quality. It depends on who you ask though. For me, Physical Graffiti was exactly as described, art that went above its usual role and transformed into something we could feel, when feelings had little to nothing to do with it.

2
Led Zeppelin


Led Zeppelin





Their debut album didn't exactly take the critics by storm, but nowadays it is considered one of the most important debuts in music history. Considered the grandfather album of the Heavy Metal genre, Led Zeppelin also featured Hard Rock and Blues Rock as well. Considering "Good Times, Bad Times" and "Communication Breakdown" are two of my all favorite Led Zep songs, their debut ranks extraordinarily high for me for its aggression, energy, and power.

1
Led Zeppelin


Led Zeppelin IV





Led Zeppelin's magnum opus. LZ4 is one of the most important albums in the history of Rock and of music in general. Featuring startling epics like "Stairway to Heaven" and "The Battle of Evermore", but also containing brilliant classics like "When the Levee Breaks", "Rock and Roll", and "Black Dog". LZ4 is the greatest Led Zeppelin album ever made, and continues to wow audiences with its over-the-top mysticism, beautiful composition, and amazing track list. This was the album that cemented Led Zep's place in music history, and showed the critics of the day that these were not just any ordinary rockers.