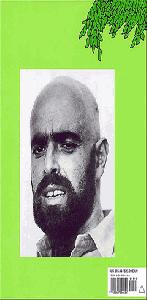 User
Reviews 47
Approval 89%
Soundoffs 94
News Articles 7
Band Edits + Tags 29
Album Edits 21
Album Ratings 949
Objectivity 76%
Last Active 12-02-14 6:15 pm
Joined 04-15-12
Forum Posts
35
Review Comments 12,715
Incredible Lyrics Time

Just some sweet lyrics I thought I'd share.
1
Boards Of Canada


Geogaddi





"A lot of people think he's just a feeling, but....I think he's a real person."

2
Modest Mouse


The Moon & Antarctica





"My mother's crying blood dust now."

3
Elliott Smith


Figure 8



"The spin of the earth impaled the silhouette of the sun on a steeple, and I have to
hear the same sermon all the time from you people."
4
Slint


Spiderland



"His friends stare with eyes like the heads of nails, the others, glances, with
amusement, with evasion, with contempt, so distant, with malice for being a sty in
their engagement."
5
The National


Alligator



"Without warm water in my head, all I see is black and white and red, I feel
mechanical and thin, hear me play my violin again."