X-Ray Production and Mayra & Mr Mow present
« Songs For Orpheus » Mayra & Mr Mow's new album
////////////////////////////////////////////////////////////////////////////////////////////////////////////////////////////////////////////////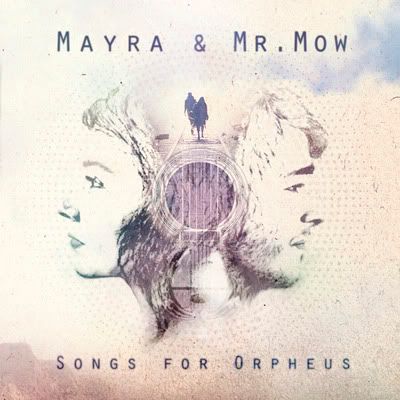 After the release of their first EP "Maybe a littkle drunk" on October of 2011, Mayra & Mr. Mow and X Ray Production present their first album "Songs for Orpheus".
Carried by the gifted voice of Mayra and the inspired guitar of Mr Mow, this first opus is a picture of freshness and influences. While keeping its distinctive Pop-Folk-Jazzy basis, the group juggles with different musical styles.
In this first album we can find tracks like "Falsos Amores" that pay tribute to Mayra's origins and to modern Bossa , or "Chimères", the only track in French language. Whereas tracks like "Arctic Dreamer" or "Song for Orpheus" sound totally Pop.
The subjugation becomes real once we manage to get carried into their musical adventure both simple by its form and multiple by the complexity of their arrangements.
X Ray Production is enjoyed to present "You've Gone", first single of the album "Songs for Orpheus". This track with a Jazzy ambiance is energized by a meticulous orchestration, combined with the magic of the brass instruments.
http://www.facebook.com/mayramrmow
http://www.youtube.com/MayraMrMowTV
http://www.myspace.com/mayra.mrmow