Nick Butler's 2008: Part 2
by Nick Butler December 15th 2008 | 4 Comments



20. THE TALLEST MAN ON EARTH
Shallow Grave
Gravitation Records

Review/Last.FM


Cynics beware - you'll hate this album. The Tallest Man on Earth is absolutely shameless with his reference points, sounding exactly like Devendra Banhart doing his best Bob Dylan impersonation, with some Nick Drake-y guitar flourishes. It's the kind of thing that would be absolutely horrible if done badly, but luckily, Shallow Grave is such a strong set of songs that it matches Cripple Crow and betters Modern Times for quality. You might think that the reasons to hate this album are obvious, and there's truth in that, but the reasons to love it are even more so. Don't let your prior knowledge destroy your enjoyment of what is plainly a delicate, accomplished, beautiful folk album.

19. BLACK MILK
Tronic
Fat Beats

Review/Last.FM


Still think he's not one of the hottest names in hip-hop right now? One of the most successful guys out there when it comes to attempting to keep pushing Dilla's sound into the 21st century, Black Milk just happens to be a damn good rapper, too, something that comes to the fore here in a way it never did on his previous album. What resonates most about Tronic, though, is that unlike most rap albums, it doesn't sound like the work of somebody who wants to prove a point, or make a classic, or even to sell 2 million records. And yet, if there were any justice in the world, he'd achieve all three with this.

18. AMADOU & MARIAM
Welcome To Mali
Because Music

Review/Last.FM


After making one of 2005's most broadsheet-friendly albums, Amadou & Mariam did what many might have considered unthinkable - fired Manu Chao and made a pop album. It's not even an African album with a Western sheen - it's a proper big-budget pop album that just happens to be made by people who grew up with African music. Hendrix, Funkadelic, M.I.A., The Supremes, The Animals, and Asian Dub Foundation are all called to mind at various points, but the abiding impression is one of expression of the joy of life. Seriously, a couple of 50 year olds have made the most vibrant, youthful record you'll hear all year. What's not to love?

17. GOLDFRAPP
Seventh Tree
Mute Records

Review/Last.FM


It'd probably be a disservice to both the genre and this album to describe Seventh Tree as a folk record, yet that's roughly the territory in which we're operating. While there certainly are electronic flourishes still, they feel like a secondary concern, because the atmosphere is designed to feel so close, so down-home. Even on the tracks where the acoustic guitars aren't at the forefront, they're still a crucial part of the lasting impression these songs leave. From a woman who only two years ago was promoting her album by simulating masturbation with a theremin, it's a complete revelation - each song here is beautiful, tender, and home to hidden depths and a lyrical richness you'd have never imagined could exist in a Goldfrapp song. A great album on every level.

16. VENETIAN SNARES
Detrimentalist
Planet Mu Records

Review/Last.FM


That Rossz csillag alatt született is widely considered to be Venetian Snares' best album is more to do with its uniqueness than its quality - Aaron Funk has always been at his best when making horrible noises. Detrimentalist has him doing just that, and it's as exicted and exciting as he's sounded in a long while. At its best, particularly on "Gentleman", it sounds completely out of control, a train wreck of sounds somehow held together by an ever-shifting breakbeat conjured from some futuristic strain of light speed dub. Much like Fortress, it's insane, practically childish in its desire to make noises, and more fun that it has any right to be.

15. GROUPER
Dragging A Dead Deer Up A Hill
Type Records

Review/Last.FM


In a year that promised a shoegaze revival, and never really delivered on it, Dragging A Dead Deer Up A Hill was a shining light. A hazy, windswept journey through 12 blissed-out and emotionally distant songs that sound as if they were conjured from a dream rather than fully formed by the waking mind, it's as comforting and relaxing as sipping a mug of hot chocolate while looking out of your window onto a cold, snowy morning. If it has a flaw, it's that the perculiar effect it has on the listener is so hard to describe that I'm left reaching for similes like that to describe it. One last point: why Type Records chose to release such a perfect winter album in June will always be a mystery to me.

14. BLUE SKY BLACK DEATH
Late Night Cinema
Babygrande Records

Review/Last.FM


The Sputnik staff said it so often that it's a surprise it didn't become a full-blown meme - 2008 was the best year for instrumental hip-hop in God knows how long. With the exception of Steinski's What Does It All Mean? (an album sadly ineligible for this list), Late Night Cinema was the apex. A symphonic sweep through blissed breakbeats that occasionally sounded like a string quartet co-opting hip-hop, rather than the opposite, it cunningly avoided comparisons to all the typical references points by sounding nothing like them. At the start of the year they were practically unknowns, and by the end of it, their collaboration with Jean Grae was big news. 'Nuff said.

13. KINGS OF LEON
Only By The Night
Columbia Records

Review/Last.FM


Coldplay. The Killers. Snow Patrol. It seems that in recent years, a band can only be a major mainstream concern for so long before they start thinking and sounding like U2. This year it's Kings of Leon who step into that role, and they do a damn fine job of it, too. Songs as big and unrestrained as "Use Somebody" and "Sex on Fire" are only designed for one purpose, and that's to be sung by thousands of people in a vast arena - the success they've had in that regard means that their ambition is to be applauded. There are other thrills too, in the enigmatic vampire tale of "Closer", the "Bodysnatchers"-meets-Zeppelin thrust of "Crawl", and the understated grandeur of "Revelry". Now officially rock royalty, with every passing year Kings of Leon look more and more like a band who are going to be around for a very long time.

12. EVOL INTENT
Era Of Diversion
System Recordings

Review/Last.FM


It touches on IDM, on metal, on dubstep, and on rap; without a concept to hinge it all on, this album would just have been a glorious sonic mess. As it is, the choice samples (the famous monologue in Network, George Bush's 'They hate our freedoms' speech) render it something else entirely; pissed off, defiant, still as glorious. A thrilling reaction to the state of the world at large, Era of Diversion is 2008's best drum'n'bass album, and almost its best in any electronic genre.


11. THRICE
The Alchemy Index Vols. III + IV: Air + Earth
Vagrant Records

Review/Last.FM


More consistent than the first pair of EPs in the series, and thus, the new holder of the title of Thrice's best album. "Broken Lungs" is the best thing the band have ever written, a sensitive and thoughtful response to the 9/11 attacks that sounds like it would have been too painful to write any sooner. And if it's taken as read that a band needs to prove its worth in more than one genre to be considered truly great, then the entirely successful excursion into downbeat Americana on the Earth side is their watershed moment - in fact, it might be the best effort of the four. The entire project was a resounding success, then.

10. FLEET FOXES
Fleet Foxes
Sub Pop Records

Review/Last.FM


It's all about the harmonies - those West Coast flavoured, expansive, nostalgic harmonies, that call to mind all sorts of critically adored bands (The Zombies, CSN&Y, The Beatles, The Byrds, The Beach Boys, and The Moody Blues, to rattle off just a few names). No wonder the likes of MOJO attached themselves to the band so vigourously. But why not? Their softly-softly approach to retooling the folkier end of classic rock radio for indie kids has produced some of the most genuinely heart-warming music of the year, which isn't bad for a band from Seattle. Surely you'd have to be dead inside to not feel at least something toward "White Water Hymnal"?

9. PROLYPHIC & REANIMATOR
The Ugly Truth
Strange Famous Records

Review/Last.FM


No album grew on me as insidiously as this one did this year; and no wonder, given the year I had. The Ugly Truth is an album capable of moudling itself to any bad situation you might find yourself in - it can be motivational and make you defiant, and at the same time it can give you the room to wallow and seethe with anger; most importantly, it never descends into self-pitying. Part of that credit goes to Reanimator's largely melancholy, guitar-based production, but Prolyphic is undoubtedly the star. I mean, here's a man rapping about burning Gap sweaters in Common's name because everything he said meant nothing when he put on them chains. Here's a man telling Nas he's got a nerve to say hip-hop's dead when he makes a living off his fans who think he understands them. Here's a man who spits at frantic speed, then immediately follows it with the line 'I hate when crowds are easily impressed by double-time'. Prolyphic isn't somebody taking shots at the big names because he can, or somebody taking shots at everyone else in the underground because he's better, or somebody attacking sacred cows to make a point - he's somebody doing all three, fighting an impossible battle on all fronts because it's all he feels he can do. It's a blinding effect, and at 15 tracks, The Ugly Truth is one of the few rap albums I'd suggest could actually be longer. Inspired.

8. VAMPIRE WEEKEND
Vampire Weekend
XL Recordings

Review/Last.FM


Truthfully, I didn't listen to any album more this year. My initial review of Vampire Weekend was a dismissive one, writing off their African influences as a gimmick and comparing them (though not unfavourably) to Bedouin Soundclash. The reason my opinions changed was simple - there's no way I could keep denying hooks like those on "Mansard Roof", "Oxford Comma", "M79", "Campus", "Walcott", "A-Punk", and "The Kids Don't Stand A Chance" for long. For pure pop melodies, this was their year, and as unpopular an opinion as it may be, I can't help but look back and feel that the hype was justified. Seeing them live was easily the best thing that happened to me in 2008, musically.


7. IN MOURNING
The Shrouded Divine
Aftermath Music

Review/Last.FM


If you'd told me at the beginning of 2008 that a metal band I'd never even heard of would be seriously competing with Opeth and Cynic by the year's end, I wouldn't have believed you. Credit to In Mourning, then, who came completely out of nowhere to crash this list. Their blend of clean and harsh vocals, distorted and clean guitars, meant that comparisons to their more famous countrymen were unavoidable, yet they were also misleading - their clean, bluesy passages might recall Damnation's "Windowpane", but they don't arrive often, and for versatility within heaviness, they have Opeth beat. Apparently it took them 8 years to make this album. You can tell.

6. THE ROOTS
Rising Down
Def Jam Recordings

Review/Last.FM


Another Roots album, another near-masterpiece - it's all becoming a bit predictable now, isn't it? Apparently not; after many assumed that all their label problems had been sorted by switching to Def Jam, Rising Down opens with a recording of an argument between the band and their paymasters. From there on out, the band are driven by two twin forces - their anger at seemingly everything, and their desire to cut a classic rap posse album. Mos Def drops his best verse in years on the title track, DJ Jazzy Jeff gets in some scratches on "Get Busy", Common and Talib lend their voices, and the likes of Dice Raw and P.O.R.N. make multiple appearances, but the abiding impression is one of the pure fire Black Thought spits throughout, and the hard, thudding production ?uestlove conjures. It's surely their most heavy, politically charged album yet; once again, The Roots have made the year's best rap album.

5. CYNIC
Traced In Air
Season of Mist

Review/Last.FM


The year's second-best return by a gang of dormant '90s legends. One of the most anticipated underground metal albums ever, Traced in Air is everything we hoped it would be, even down to the reduced presence of the robotic vocals at a time when they're all over the radio. Intelligent, powerful, complex, and occasionally beautiful, one track in particular - "The Space For This" - dared to be better than anything on their 1993 benchmark. Perhaps if this had been released in 1995, it wouldn't have been as big a deal as it is now, yet the fact remains that 15 years on, these men are capable of matching Focus. And that's a seriously laudable achievement.

4. OPETH
Watershed
Roadrunner Records

Review/Last.FM


The criticism that has been leveled at Opeth most frequently throughout their existence has been their lack of progression - the quiet/loud dynamic that makes the band what they are has been largely unchanged since My Arms Your Hearse, arguably earlier, and the massive departure that was Damnation doesn't change the fact that a lot of people reckon Opeth have just made the same album five or six times. Well, if you're one of those critics, then this is the sound of Opeth responding to you. Watershed sees the band moving outside their comfort zone just enough to make their formula fresh, without going so far as to alienate any of the hundreds of thousands who still love them. There's tone clusters, nods to math-rock and the more fiddly end of prog, metal passages that are heavier than ever before, more keyboards, more "Windowpane"-esque guitar solos. Even on "Coil", the band forgo their typical epic album openers for a short, acoustic number with added female vocals. And yet, for all the changes, this is still the same Opeth - just one that's refreshed, reinvigorated, and audibly looking to the future. Simply put, this is exactly the album I was hoping to hear from Mikael and the boys in 2008. Excellent stuff.

3. BUTCH WALKER
Sycamore Meadows
Original Signal/R.E.D. Distribution

Review/Last.FM


Butch Walker once complained that his fans only love him when he's depressed. If that's the case, he will have prepared for how delirious some of them got when this was released. It's a full-blooded, honest meditation on utter devastation, both emotional and physical - not only did Butch lose his house and all his possessions in the infamous Malibu fires, but if these songs are anything to go by, he also went through an emotionally crippling break-up. So while most albums of this kind leave you waiting for the big ballad that defines the record, Sycamore Meadows has FOUR of them, climaxing with the desolate "ATL", a strong contendor for song of the year. Even the album's more musically upbeat tracks spin tales of domestic violence, religious persecution, and drug abuse. It's brutally confessional and completely heartfelt, as well as witty, self-deprecating, and catchy; all reasons why this is the best pop-rock album released in years.
The year's best return by a gang of dormant '90s legends. The portents for Third never looked good - the acclaim given to 1997's Portishead had faded with time, and the kind of smooth electronica offered by Dummy had fallen almost entirely from the public eye. A reinvention was needed; and my God, what a reinvention. Digging around in the same time-frame as Dummy's influence, they came across the self-titled debut albums by two of psychedelia's most forward-thinking bands (Silver Apples and The United States of America), and set about updating their sound for the 21st century. Even after the 10th listen, it was difficult to make out just how spectacularly they'd succeeded. Better than either of their previous studio albums, and packed with singular moments of brilliance, Third is a thrilling, twisted, inspiring blast of futurism from a band who weren't happy with being part of the past. It sounds like nothing else released this year, and one cannot help but wonder how it will take the rest of the world to catch up.

1. ERYKAH BADU
New Amerykah Part One: Fourth World War
Motown Records

Review/Last.FM


Soul has needed an injection of fresh life for far too long now. What neo-soul promised, it never delivered; as a genre, it has still moved on so little since the days of Motown and Stax that it's shocking to think that over 30 years have passed since What's Going On. Obviously, it would be an exaggeration to say that Erykah Badu is going to achieve that progression on her own, but soul so desperately needs somebody like her, a towering collosus capable of throwing together as many obtuse ideas as she does and making them stick. Throughout the album, Badu and her crack team of producers (among them Madlib, 9th Wonder, Sa-Ra, and ?uestlove) constantly startle the listener by pulling together sounds that, according to soul convention, simply shouldn't exist together, and making outstanding music in spite of it. If we're lucky, this will become 2008's most important album - Badu hasn't just thrown down the gauntlet to her fellow Soulquarians, or even to other soul musicians, she's set a benchmark for invention, prowess, spirituality, and fearless individualism that everybody making music in 2009 and beyond should be trying to beat.
Top EPs
1. Northern Portrait - The Fallen Aristocracy. If there's going to be a jangle pop revolution, it starts here.
2. Agalloch - The White EP. Solid acoustic, rustic meanderings from one of the most reliable acts in metal.
3. Dusty Colours - Four Leaves. Seriously lovely folk from two UK amateurs who've now split because they've both gone to University. Seek it out.
4. The Gutter Twins - Adorata. Another year, another Greg Dulli covers album, another placing on an Iai list. He really is rather good at this sort of thing.
5. Lisa Mitchell - Welcome to the Afternoon. Britons will know her for the bewitching "Neopolitan Dreams" on the Surf advert; Australians will know her from Australian Idol; Americans won't know her, but will do soon if her album is as good as this EP.

Worst Albums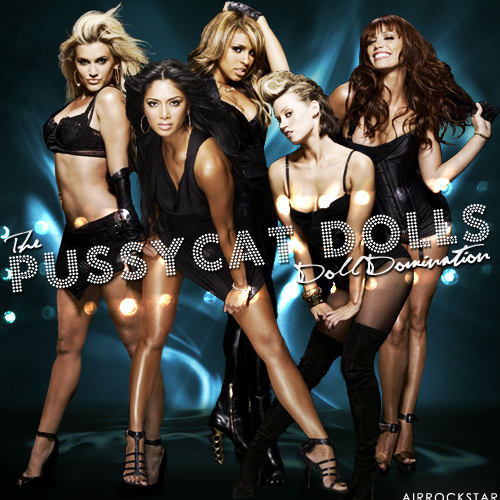 1. Girls Aloud - Out of Control. It's their Forever, their "Tubthumping", their Neither Fish Nor Flesh, their "Earth Song", their Sgt Peppers OST. Expect solo careers soon.
2. Muller & Patton - Jonathan & Bailey. A 'rock opera' that not only doesn't rock and doesn't display any musical nous, but that has three intermission tracks where the band sing about what you might be doing during the intermission. Yikes.
3. Flight of the Conchords - Flight of the Conchords. I thought comedy was supposed to be funny? The Mighty Boosh can sleep safe tonight.
4. Adele - 19. And she's fat.
5. Pussycat Dolls - Doll Domination. She's got the rich husband, the lucrative modelling deals, and now she desperately wants a solo career. It shows.
6. MGMT - Oracular Spectacular. Craptacular, more like.
7. Scarlett Johanson - Anywhere I Lay My Head. Everything, from her voice to the production to the song choice, was so unbelievably limp.
8. Cryptopsy - The Unspoken King. Their own defence of this record was to claim that only fat, pubescent people on the internet hated it. Isn't that the same demographic that makes up about 95% of their fans?
9. Immortal Technique - The 3rd World. Maybe I - DJ GREEN LANTERN! - should hire - DJ GREEN LANTERN! - somebody to make - DJ GREEN LANTERN! - my writing more - DJ GREEN LANTERN! - hip and street by - DJ GREEN LANTERN! - yelling their name - DJ GREEN LANTERN! - over the top - DJ GREEN LANTERN! - of it.
10. Razorlight - Slipway Fires. I've always defended Razorlight when people have attacked them, but after this, I don't think I can any more.

Biggest Surprises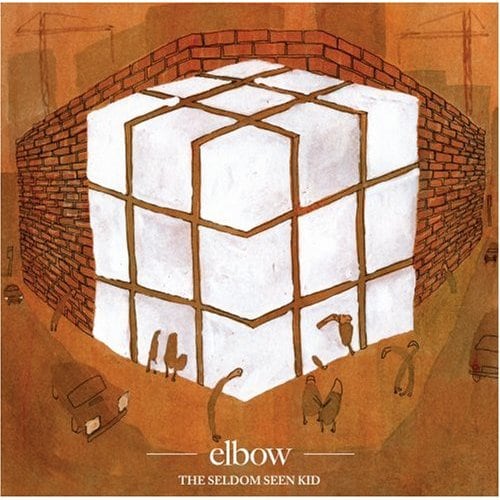 1. Metallica - Death Magnetic. 17 years in the wilderness has finally come to an end.
2. Butch Walker - Sycamore Meadows. I mean, seriously, this is the man behind crap like Pink, Katy Perry, Rock Star Supernova, and Lindsay Lohan. Who knew he had it in him to make an album like this?
3. Portishead - Third. Be honest - even with the high expectations we had, nobody knew it would be this good.
4. Elbow - The Seldom Seen Kid. The album they always had in them finally arrived, just as we were thinking it never would.
5. Kings of Leon - Only By The Night. My biggest surprise of last year continue to surprise me; if they continue on this trajectory, they'll be one of the best bands in the world before long.
6. Bloc Party - Intimacy. A solid leap back to form after the lethargic A Weekend In The City.
7. Steinski - What Does It All Mean? Not in terms of quality, but in the sheer shock of this material finally being made available for purchase.
8. Baby Charles - Baby Charles. A smooth, impossibly cool soul record.....from Brighton?!
9. Guns & Roses - Chinese Democracy. It doesn't completely suck!
10. Amplive - Radiohead Rainydayz Remixes. One of the worst ideas of the year, and yet it still led to a solid album.

Biggest Disappointments
1. Guillemots - Red. From the best album of 2006 to the most lacklustre of 2008. Pathetic, in the original, Greek sense.
2. Creed reforming. NOOOOOOOOOOOOOOOOOOOOOOOOOOOOOOOOOOOOOO
3. Dubstep in general. After the way it's performed in the past two years, not one dubstep album makes my top 50? Benga, 2562, iTAL tEK, The Bug, Scuba, Plastician, Skream - y'all let me down.
4. Belle & Sebastian - The BBC Sessions. Should have been the compilation of the year; instead the largely terrible song choices render it a fans-only curiosity, and not a terribly good one.
5. Mogwai - The Hawk is Howling. I'll be surprised if they ever make a genuinely bad album, but to my ears, they've just gone straight from their best non-soundtrack album to their worst.
6. Amanda Palmer - Who Killed Amanda Palmer? Three years ago she was pretty much my favourite songwriter. Nowadays, I can barely bring myself to listen to her.
7. Arghoslent - Hornets of the Pogrom; or more accurately, the rave reviews it recieved from seemingly everyone. Average death metal shouldn't be enough for so many people to overlook lyrics this abhorrent.
8. The Flaming Lips - Christmas on Mars. Soundtrack though it may have been, I'm honestly beginning to wonder whether I'll ever like another Flips album.
9. Oasis - Dig Out Your Soul. Just as it looked like they might get good again....
10. Pendulum - In Silico. There's a difference between appealing to the lowest common denominator, and pandering to it - Pendulum crossed that divide here, and crashed and burned in the process.


Phew. After all that, it feels appropriate to leave you in the capable hands of Ms. Badu - not only did she make my album of the year, but she also made my favourite music video. "Honey" was effectively a stand-alone single, tacked on to [i]New Amerykah[/i] only as a bonus track. There's no point denying that the song only exists because the album is so unwieldy for MTV and a single was needed to promote it, yet even in these circumstances she conjures a sweet, soulful gem of a song that almost feels like a loving kiss-off to her past. Till next year.



Share: Facebook
Stumble
Digg
Del.icio.us
Comments
[QUOTE]7. Arghoslent - Hornets of the Pogrom; or more accurately, the rave reviews it recieved from seemingly everyone. Average death metal shouldn't be enough for so many people to overlook lyrics this abhorrent.[/QUOTE]
It's easy to ignore the lyrics when the music is well [i]above[/i] average. [i]Hornets...[/i] is probably the best metal album of the year.

blah for no coding in this article's comments.

no coding in ANY articles comments. anyways, i disagree with Amanda Palmer being a disappointment as well as Arghoslent, but i also agree with a lot on this list.

Hornets of the Pogrom rules but yeah other than that I love your list.