by Nick Greer December 10th 2008 | 24 Comments


With the increasingly high volume of albums being released from year to year and the countless trends and subgenres that emerge as a result, writing a retrospective on a year's worth of music is less a function of what I've heard, but rather what I haven't heard. So other than stating an obvious trend - people like auto-tune way too much - I'm going to stay away from macro explanations of 2008 in music and stick to the micro. I'll rap about what I know.
As a fan of DJ Shadow's 1996 album Endtroducing..., 2008 was a good year for me. Ever since that classic album was released 12 years ago, artists have been trying to capture its epic scope and tasteful sampling with varying degrees of success. In 2008, albums released by Blue Sky Black Death, Metaform, and Ayatollah all gave their take on instrumental hip hop. There were also a few really interesting mc-backed hip hop albums this year, mostly notably by Dela, Black Spade, and Black Milk, all of whom have an oddly hopeful lyrical flavor.
My sweet spot, punk and hardcore, had some great albums as well. Dead to Me, The Loved Ones, and The Gaslight Anthem released albums that were very much influenced by rock and Americana and generally avoided the melodic, pop punk stylings of similarly billed bands like NOFX and No Use for a Name. There were no hardcore LPs that blew me away but Trash Talk really snuck up on me towards the end of the year, and seeing them live last weekend only cemented my love for their slightly more fun version of Ceremony's fast but brutal brand of hardcore. A final subgenre worth mentioning, emo, was all over the map this year with good albums that could be short and chaotic (Loma Prieta) or long and melodic (Mesa Verde, ...Who Calls So Loud). There was even an album by Algernon Cadwallader that's a fairly accurate facsimile of Cap'n Jazz.
The rest of the music I digested this year was all over the map. IDM, modern classical, jazz, folk, indie, metal, psychedelic, alternative, and pop were all represented. If any one thing unified them, it was that they were all readily available over the internet, many of them for free (or rather legally).
A final highlight of the past year was getting to see a few really great concerts. Band of Horses on Valentine's Day in Brooklyn, Girl Talk at my school in April (and the great post-concert festivities), Kayo Dot in October, and Trash Talk in December stood out as particularly great, whether for intensity, production value, or just good, clean fun.
Top Albums of 2008
Fittingly, the first album on this list gained all of its steam by being self-released on the internet. Soundtrack to a Vacant Life is a thirty-one song, hour-plus IDM journey led by composer Benn Jordan. His style is soft and consonant, but not without moments of intensity and escalation. Though the format of the disc is piecemeal and scenic in the spirit of a soundtrack, many of the individual tracks sparkle as two-minute mini-epics, offering dazzling landmarks throughout this musical autobiography. The album's greatest strength is that despite its extended run-time and synthesized construction, Soundtrack to a Vacant Life is one of the most personal and intimate albums of the year
Blue Lambency Downward is Kayo Dot's third album and marks a final step away from the intelligent metal of Choirs of the Eye that put Kayo Dot on the map. On this album Toby Driver creates a sonic landscape that will feel uncharacteristically inert upon first listen. Contrapuntal woodwind melodies sit alongside big guitar chords and pointillistic drumming. This chamber-arranged jazzy surface belies the fact that Driver's music is as sophisticated and complex as ever. This album is not ranked as high as it could be - a product of Blue Lambency Downward's diminished visceral immediacy, which is what made Kayo Dot's two previous albums so powerful in addition to being intelligent - but Driver et al. are still producing some of the most mind-bending music out there.
Ghostlimb's self-titled album missed my 2007 best-of list because I discovered the album in late December, so it gives me great pleasure to give Bearing and Distance a spot on this list. Bearing and Distance is a great album for the same reasons that Ghostlimb's self-titled album was great; it's heavier, faster, and catchier than any other hardcore album released in recent memory. However, Bearing and Distance's increased melodic variety and dedication to one-upping the intensity of their previous album makes this album truly great. It's always nice to see a band accomplish more in 19 ridiculously pissed-off minutes than most bands do in an entire career.
Living in the shadow (no pun intended) of other comparable albums released in 2008 is Metaform's Standing on the Shoulders of Giants, an accomplished trip hop / instrumental hip hop album that has sadly been ignored after an initial surge of positive reception that burst around the intertubes from February until April. Whereas Flying Lotus' Los Angeles is a breathing, organic mess, and Blue Sky Black Death's Late Night Cinema is all about escalation and grandiosity, Standing on the Shoulders of Giants is neither, preferring precise beatwork and sample-manipulation and low-key arrangements (excepting the bombastic opener "Rock It Number Nine"). However, Metaform's style is anything but modest or second class. From song to song he leaps from spastic but subdued IDM to syrupy R&B to funk and back to J Dilla and DJ Shadow-inspired hip hop again. By the time one gets to the album's electro pop ending track "Love and Loss," Standing on the Shoulders of Giants has proven itself to be both a guided tour and a strong deviation from hip hop's diverse history of affiliate sounds and genres.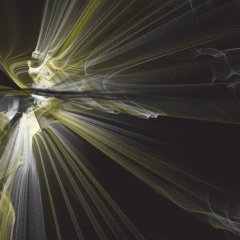 Good singer-songwriters establish an intimacy with their listeners through emotive vocals and personal lyrics. Son Lux, real name Ryan Lott, uses that general formula as a launching pad for a sound that transcends the genre entirely. At War With Walls and Mazes is an electronic masterpiece that pulls the listener through soul, classical, downtempo, breakbeat, r&b, folk, and countless other genres, all with a trip hop aesthetic and a singer-songwriter's open heart. Few albums are this technically meticulous yet also emotional lucid. At War With Walls and Mazes is a testament to Lott's delicacy as a producer and as a songwriter.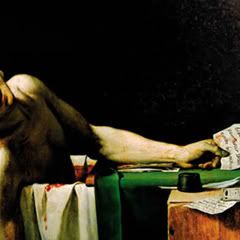 Honorable Mentions
Takka Takka - Migration
Off Minor - Some Blood
Cynic - Traced in Air
Esbjorn Svensson Trio - Leucocyte
Trash Talk - Trash Talk
Top EPs
Dead to Me - Little Brother
PSY/OPSogist - Souls Touch
Trash Talk - Plagues
Justice - Planisphère
Elder - Elder
Best Songs
Worst Albums
Messiah J & The Expert - From the Word Go
Harvey Milk - Life...The Best Game in Town
Protest the Hero - Fortress
Zach Hill - Astrological Straits
Fucked Up - The Chemistry of Common Life
Best Albums From Previous Years Discovered in 2008
Herbie Hancock - Maiden Voyage (1965)
Do Make Say Think - You, You're a History in Rust (2007)
Ghostlimb - Ghostlimb (2007)
The Microphones - The Glow pt. 2 (2001)
Efterklang - Tripper (2004)
Look Forward to 2009
Peace.
Share:
Facebook
Stumble
Digg
Del.icio.us